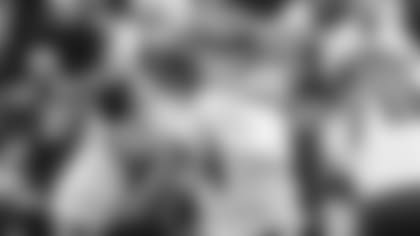 It seems remarkable, though it probably shouldn't, how quickly things can turn around in the NFL.
Just a month ago the Jets were mired in a 30-game streak of not having scored on their opening drive, the longest active drought in the league.
Then beginning with the Jaguars and continuing through the Dolphins, Giants and Redskins, the Jets offense cranked out four long opening drives to touchdowns. Now they're on the other end of the spectrum: With a first-drive TD against Oakland at MetLife on Sunday, the Jets' five-game streak would break the franchise record and propel them onto a select list of NFL teams with five or more consecutive opening TD drives since 1990.
Here is that list, with great thanks to the Elias Sports Bureau (regular-season games only):
Table inside Article

| Team | Span | QB | Games |
| --- | --- | --- | --- |
| ATL | 2016 Games 11-16 | Matt Ryan | 6 |
| NE | 2010 Gm 16-2011 Gm 4 | Tom Brady | 5 |
| DEN | 1990 Games 3-7 | John Elway | 5 |
What's been the Jets' secret? QB Sam Darnold said it could have something to do with head coach Adam Gase and coordinator Dowell Loggains' play-scripting, which Gase says can run anywhere from the first 10 to 25 offensive plays of a game.
"I feel like we've really been able to find a rhythm on that first drive," Darnold said. "Obviously, game-planning, those things, is a big part of it. But even when we find our rhythm in other drives, too, when it's not scripted, it's just that whenever we get that first first down and then we get another one, I feel like our offense just kind of gets in a rhythm there and we feel a lot more comfortable and we can kind of get a flow going."
No doubt this success is also unit-driven — Ryan Griffin, Jamison Crowder, Darnold on a keeper and Daniel Brown have scored the four TDs.
But another element is Darnold himself. The first 15 minutes of games have been his best all season — in his seven games, his numbers are trending toward being included among the Jets' top three first-quarter passers since 1991, according to 360.sportradar:
Table inside Article

| QB | Season | Cmp% | Yds/A | TD/Int | Rate |
| --- | --- | --- | --- | --- | --- |
| Chad Pennington | 2002 | 83.3 | 9.7 | 4/0 | 124.3 |
| Josh McCown | 2017 | 71.6 | 8.4 | 4/0 | 115.0 |
| Sam Darnold | 2019 | 80.7 | 8.6 | 4/2 | 111.1 |
And in these last four games, Darnold has been even more first-quarter-unconscious. His 403 passing yards are the most among all qualifying NFL quarterbacks in that span, as are his four TD passes and 130.0 passer rating. And his 85.4% accuracy is second only to the 85.7% of the Saints' Drew Brees, who as we all know is the most accurate passer in NFL history.
As for the disclaimers, first-drive TD production is not the only measure of offensive success, and Darnold and the O know they need to extend their recent opening-frame splashes consistently to the final 45 minutes of each game. Can the Jets do that against the Silver & Black?
"I think it's just continuing our routine and making sure we don't break from that," Darnold said, "and also understanding it's another opponent and we've got to come out with the right mindset."
And the Sack Streak
Defensively, meanwhile, the recent sack numbers have also been through the green roof — 16 in the last three games, the most by the Jets in a three-game span since the Sack Exchange heyday of 1981.
The question has been asked: Have the Jets ever had six-plus sacks in consecutive games, as they've had of rookies Daniel Jones and Dwayne Haskins in their last two?
The answer is yes, once before, during the Jets' 1968 Super Bowl season, six sacks in Game 6 at the Houston Oilers and seven in Game 7 vs. the Boston Patriots.
Yet how is that determined if sacks became official in 1982? That's because individual sacks became official in '82 but team sacks were officially tallied up back into the Sixties by both the AFL and NFL.
No one individual QB in either of those '68 games was sacked six times, so we can say the Jets the past two weeks sacked two individual QBs six-plus times back-to-back for the first time in franchise history. However, we expect Oakland's Derek Carr to not be as cooperative for S Jamal Adams, LB Jordan Jenkins and the Green & White pass rush Sunday.