Updated Saturday, 9:44 a.m.
The Green & White Practice has become a summer touchstone for Jets training camp players, coaches, reporters and fans. This year's practice returns to MetLife Stadium tonight, two years after head coach Todd Bowles' first Jets team had their first Green & White at MetLife.
No one's keeping stats and records from the practice, but it's still one of the early camp highlights before the games begin, with some veterans standing out and some unknowns starting to make names for themselves. Here are some quick memories from the past 10 Green & Whites to get us in the mood for tonight's practice:
Sunday, Aug. 5, 2007, Fordham University — Second-year HC Eric Mangini took the team to the Bronx for a "Green & White Game," which was closed to the public "because there are some things we really wanted to work on privately" that he planned to use early in the season. Mangini touted the play of QB Kellen Clemens — "looked very sharp" — and WR Justin McCareins — "you can see the vertical speed" — and the two combined for an early 66-yard TD strike and a late 39-yard score in the simulated game conditions.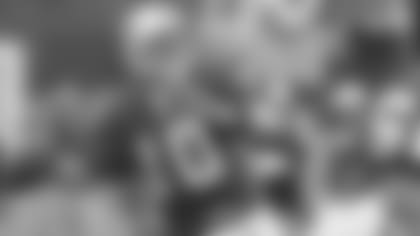 Saturday, Aug. 2, 2008, Hofstra University — Chad Pennington — who would be a Dolphin less than a week later upon the arrival of Brett Favre — threw a 27-yard TD strike to Jerricho Cotchery for the Green team, which prevailed 10-7 in this rainy practice in Shuart Stadium. TE Dustin Keller caught a 55-yard score from Clemens. And Ben Graham boomed an 86-yard punt.
Thursday, Aug. 6, 2009, SUNY Cortland — Training camp and the "Green & White Scrimmage" moved to central New York under new HC Rex Ryan. First-round rookie Mark Sanchez and Clemens were accurate and protected the ball but didn't rack up yards or TDs. The only score came shortly after QB Erik Ainge hit leaping rookie WR Marcus Henry for 38 yards, on fellow first-year WR Paul Raymond's 15-yard end-around. Ryan liked the D's tackling, led by young veteran David Harris.
Saturday, Aug. 7, 2010, SUNY Cortland — The scrimmage technically had its fourth venue in four years when it moved from Cortland's grass field onto the turf inside the school's stadium. Some 9,500 fans saw another mostly defensive battle that began with Sanchez's first-play 70-yard go route to newly arrived and soon-to-be-Hall of Fame RB LaDainian Tomlinson. LB Jamaal Westerman had a hot night with a sack and several more big tackles.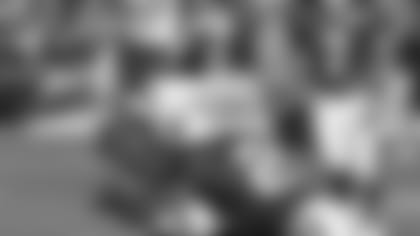 Monday, Aug. 15, 2011, Reliant Stadium — Due to the late resolution to the NFL's labor situation, Ryan announced, "Our Green & White Scrimmage will be when we play the Texans. We're down practices and I never thought it was appropriate." The Jets lost the preseason opener at Houston 20-16. Sanchez played a quarter and completed six of seven, then Greg McElroy worked the last three quarters and went 23-of-39 for 208 yards and a TD pass to Patrick Turner. LB Garrett McIntyre had two sacks and LB Josh Mauga added a sack and a pick.
Saturday, Aug. 4, 2012, SUNY Cortland —The defense stood out early at Cortland Stadium as LBs Bart Scott and Calvin Pace and DE Muhammad Wilkerson stuffed the run and LB Aaron Maybin supplied pass rush pressure. The Jets offense, without starting OL Nick Mangold, Brandon Moore and Wayne Hunter, had two first downs and didn't get to midfield on its first six drives. Free agent QB Matt Simms ended the night with a TD pass to WR Raymond Webber.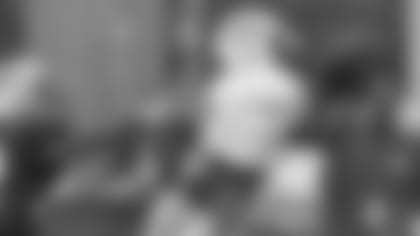 Saturday, Aug. 3, 2013, SUNY Cortland — Geno Smith and Sanchez, battling for the starting quarterback job, came out this G&W battle fairly even. No. 3 McElroy then lit it up in his two series, going 5-for-5 for 129 yards and TD strikes to first-year WRs Ryan Spadola and Vidal Hazelton. CB Antonio Cromartie intercepted Sanchez on a long ball near the goal line.
Saturday, Aug. 2, 2014, SUNY Cortland — In Ryan's last Cortland Green & White, QBs Smith, Michael Vick and Simms generated no touchdown drives in 12 series against the first, second and third defenses, which racked up seven sacks by seven different defenders. WR Greg Salas led the offense with five catches for 54 yards and three first-down receptions.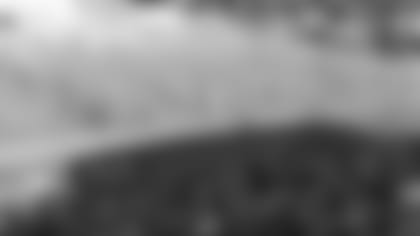 Saturday, Aug. 8, 2015, MetLife Stadium— Todd Bowles' first Green & White practice took place at the Jets' home stadium in front of 10,000 fans. For the offense, RB Bilal Powell ripped off a 39-yard TD run. For the defense, the "Calvin brothers" teamed up against QB Geno Smith, Pace with the strip sack, Pryor with the recovery. And K Nick Folk hit from 56 yards, which would have set the franchise record for longest home field goal had it come in a game.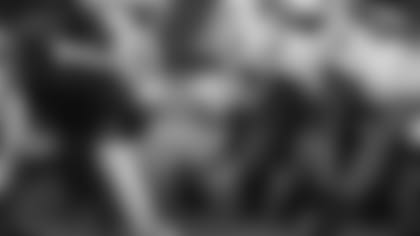 Saturday, Aug. 6, 2016, Atlantic Health Training Center — Bowles downplayed the scrimmage element in last year's practice, which was held at the team facility in the early evening, right after a band of rain passed through and with the heat index over 90. Ryan Fitzpatrick hit Quincy Enunwa for the first offense's first score and rookie WR Jalin Marshall added four catches. Defensively, LBs Bruce Carter and Freddie Bishop posted back-to-back stops in goal line and Marcus Gilchrist and Darryl Morris had interceptions.