The Pro Football Hall of Fame's 15 modern-era finalists were unveiled Tuesday night on NFL Network, and five of the gentlemen vying for entry into the Canton, OH, shrine have different amounts of green and white in their pasts.
Center Kevin Mawae is the most prominent of the Jets quintet and the one player who first gave notice of his Hall of Fame potential as a Jet. Mawae began his NFL career with the Seahawks, but Bill Parcells — a Hall of Famer himself, Class of 2013 — brought him to the New York area as an unrestricted free agent after the 1997 season, and his career took off much like one of his trademark smooth, quick and powerful pulling blocks.
Mawae played eight of his stellar 16 pro seasons for the Green & White, making six of his eight Pro Bowl appearances and earning two of his three All-Pro berths as No. 68 in the middle of the Jets O-line.
Some are saying running back LaDainian Tomlinson, a first-time finalist, is the chalk pick to be one of this year's enshrinees, and his credentials in nine monster seasons with the Chargers truly are Fame-worthy. Then he added to his San Diego portfolio with his last two pro seasons as a Jet, compiling 2,011 yards from scrimmage and the last nine of his 162 touchdowns in 2010 and '11.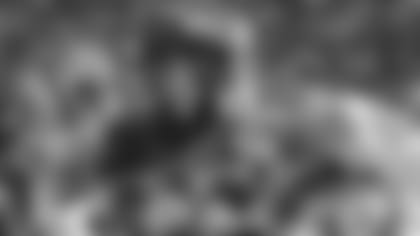 Another finalist who established himself elsewhere but contributed for two seasons with the Jets is guard Alan Faneca. A 10-year Steeler, Faneca came to the Green & White for the 2008 and '09 seasons and earned the last two of his nine Pro Bowls.
LB Jason Taylor, like Tomlinson, is a first-time finalist, and while he will always be known as No. 99 on the Dolphins, he was a one-year Jet in 2010, contributing five of his 139.5 career sacks to the Green & White's third-ranked defense and their 11-5 season that didn't end until the AFC Championship Game at Pittsburgh.
Finally, there is CB Ty Law, who after his 10 outstanding seasons in the Patriots' secondary, made two stops with the Jets — in 2005, when he became the first Jet in more than four decades to record double-digit interceptions in a season with a career-high 10 thefts in 16 starts, then returned for seven more games in the '08 season.
The 10 other modern-era finalists are:
■ Morten Andersen, kicker (Saints, 1982-94; Falcons, 1995-2000, '06-07; Giants, 2001; Chiefs, 2002-03; Vikings, 2004)
■ Tony Boselli, tackle (Jaguars, 1995-2001; Texans, 2002)
■ Isaac Bruce, wide receiver (Rams, 1994-2007; 49ers, 2008-09)
■ Don Coryell, coach (Cardinals, 1973-77; Chargers, 1978-87)
■ Terrell Davis, running back (Broncos, 1995-2001)
■ Brian Dawkins, safety (Eagles, 1996-2008; Broncos, 2009-11).
■ Joe Jacoby, tackle (Redskins, 1981-93)
■ John Lynch, safety (Buccaneers, 1993-2003; Broncos, 2004-07)
■ Terrell Owens, wide receiver (49ers, 1996-2003; Eagles, 2004-05; Cowboys, 2006-08; Bills, 2009; Bengals, 2010)
■ Kurt Warner, quarterback (Rams, 1998-2003; Giants, 2004; Cardinals, 2005-09)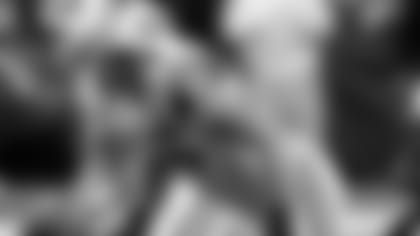 All the modern-era finalists have survived the year-long winnowing process that began with a list of 94 nominees, was reduced to 26 semifinalists and then, by a vote of the Hall's Selection Committee, to 15. They join three other candidates — S Kenny Easley, a Senior finalist, and Cowboys owner Jerry Jones and former NFL commissioner Paul Tagliabue, Contributor finalists.
The annual Pro Football Hall of Fame Selection Committee Meeting will be held Saturday, Feb. 4, the day before Super Bowl LI in Houston, when the 48-member committee conducts its final balloting to trim the 18 finalists down to the four to eight men who will be named to the Hall's Class of '17 to be announced during "NFL Honors," a two-hour special on Fox the night before the Super Bowl.