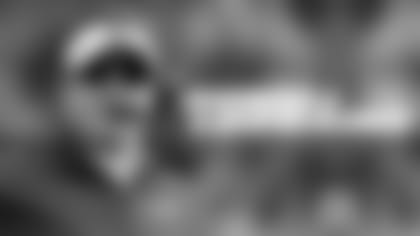 The Jets and head coach Adam Gase have hired Dowell Loggains to be the team's offensive coordinator/quarterbacks coach.
Loggains, 38, has been reunited with Gase on their third different team in the last five seasons.
Gase was Chicago's offensive coordinator in 2015 when Loggains was added to John Fox's staff as quarterbacks coach. With Loggains' input, Jay Cutler had one of his best seasons, throwing for 21 touchdowns and a career-low 11 interceptions and posting career highs with 64.4% passing accuracy and a 92.3 passer rating.
When Gase took over the Dolphins' head-coaching reins in 2016, Loggains assumed the Bears' OC job. When Fox was relieved of his Chicago command after the '17 season, Loggains rejoined Gase with the Dolphins for last season. Even though Ryan Tannehill missed five games with injury, he threw for 17 touchdowns on 274 attempts, a 6.2% TD percentage that was the highest of his career.
Loggains (pronounced LOG-ins) entered the pro ranks in 2005 as a scouting assistant with Dallas. He moved to Tennessee in 2006 as a coaching administrative assistant. That began an eight-year stay with the Titans as he became Tennessee's offensive quality control coordinator in '08, their QBs coach/passing game coordinator in 2010, and offensive coordinator in 2012 on Mike Munchak's staff. He shifted to Cleveland in 2014 as the Browns' quarterbacks coach, then was hired by the Bears the next year.
Loggains walked on as a quarterback and holder at Arkansas before earning a scholarship and becoming a four-year letterman, appearing in 50 games. He and his wife, Beth, have two daughters, Reese and Aven, and one son, Ryne.