During his weekly radio appearance on ESPN New York, Jets head coach Todd Bowles provided an injury update on QB Bryce Petty.
"Right now, his tests came back negative. We just have to see how he feels tomorrow," he said. "He's sore, but he's a lot better than we thought he would be."
On the first play of the fourth quarter Saturday night, Petty was sandwiched in-between Dolphins' defenders Ndamukong Suh and Cameron Wake. He was able to complete his pass to WR Robby Anderson for 28 yards, but his ailing chest forced him out of action. Petty culminated the Jets' first possession with a 40-yard TD to Anderson and he also nearly threw for 200 yards in the first half, but Petty also turned the ball over three times in the 34-13 loss.
"He went down the field and he was confident from that standpoint. I thought he moved around in pocket well with some confidence," Bowles said. "There are some things he has to learn. Obviously it's his third start, so since he's been playing he's going to learn some things. And he was playing a pretty good defense with premiere pass rushes. You don't want the turnovers to happen and obviously the mistakes he makes he is going to have to learn from, which we knew that when we put him in there. But my overall take is he's making some progress right now."
After Petty exited, Ryan Fitzpatrick relieved in the fourth quarter. Second-round pick Christian Hackenberg has been inactive all season and will dress against the Patriots if Petty can't go.
"Obviously if Bryce can't play, that makes it easy," Bowles said. "Depending on his health, we may dress two or three quarterbacks going in."
Handling Richardson In HouseOn Tuesday, Bowles plans on addressing Sheldon Richardson's pregame video posted on S Rontez Miles' Snapchat account with the 26-year-old defensive lineman.
"It was just immature. For me the whole thing, it wouldn't matter who said it whether it was the first time or last. For me it was more that it was said period. It doesn't matter that it was Sheldon or whether it would have been Fitz, Brandon or anybody else. We don't condone that kind of language on social media or anything else. To me, that's what has to get across. Forget the fact that it was Sheldon, but the fact that it was said was disturbing."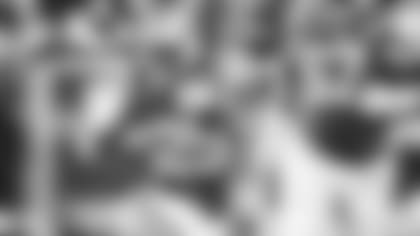 Powell Taking It to Another LevelNo running back in the NFL has been as hot as Bilal Powell the past two weeks. He posted a career-high 11 receptions against the Dolphins and produced the second-highest career output with 164 yards Saturday night.
"I'm very impressed with what Bilal has done. He's been doing the same thing since he's been here," Bowles said. "Obviously with a smaller sample size, but now that he's getting a chance to step out front, he's taking it to the next level."