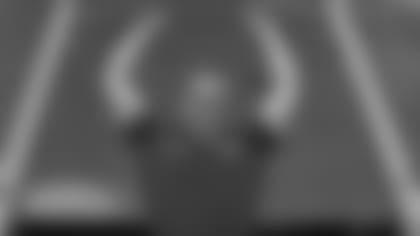 With two minutes remaining in the first half of Sunday's Jets-Bills contest, 2011 NCAA wrestling champion Anthony Robles broke the world record for most pull-ups in one minute with 62. The previous record was 61.
Born with one leg, Robles began wrestling at age 14. After not receiving any college offers, he walked on at Arizona State University and became a three-time All-American and the 2011 NCAA National Champion.
Attending Mesa High School in Arizona, Robles compiled a 96-0 record his junior and senior years. He was a two-time state champion in addition to a national champion.
Robles, who is a wrestling analyst for ESPN/Pac-12, is also an author and professional speaker. His book, Unstoppable: From Underdog to Undefeated: How I Became a Champion, went on sale in 2012.
Robles addressed the Jets organization at the Atlantic Health Jets Training Center on Friday.