The Jets again find themselves in an early-season tough spot.
They're 1-2, coming off the difficult loss at Kansas City and with some injuries, especially at WR. They're home at MetLife Stadium on Sunday — a good thing — but to prevent themselves from falling into a 1-3 hole, they must defeat the Seattle Seahawks, not far removed from their 2013 team's Super Bowl triumph and possessing as usual one of the NFL's top defenses.
WR Brandon Marshall, always one for a great big-picture quote, summed up the Green & White challenge thus:
"This is going to be a great challenge for us in our back yard. We've got to protect home field and escape with a victory."
Here are seven points to consider as the Jets prepare to take on Seattle's best:
1. Streaky SeriesThis rivalry has been one of streaks. The Jets lost the first seven games to the expansion Seahawks, then won eight of the last nine before losing the last two in Seattle. At home it's been more of the same — the Green & White lost their first five at Shea Stadium before taking their next five in the Meadowlands. The last home game and last win was by 37-14 in '04, with Chad Pennington throwing three TDs, two to Santana Moss, and Curtis Martin rushing for two more. Chad will be back at MetLife for this one, cranking up the new Jet Up Air Raid Siren for the crowd. And that's because ...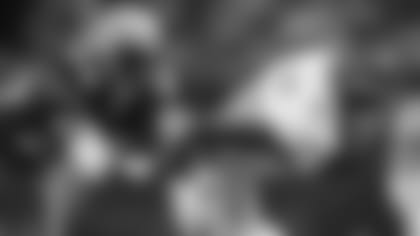 2. All White NowThe Jets have called for a "White Out" for this return home against the tough foes from the Pacific Northwest. The track record for such fan appeal has been fairly good. Last year's White Out was a loss to the Eagles, but the year before, an opening-day White Out led to the win over the Raiders. And in 2013, a Green Out set the scene for the rousing overtime triumph over the Patriots. For this one, a sea of white — jerseys, T-shirts, shoes, towels — is the desired effect.
3. Russell AthleticSome Seattle followers were fretting that QB Russell Wilson might sit this one out with a left MCL sprain and a lingering right ankle sprain, with free agent rookie Trevone Boykin getting his first pro start. Not likely, said coach Pete Carroll, who a long time ago (1994) was the Jets' HC: "As long as Russell makes it through our day here, he'll go." As long as Wilson can't "go" from the pocket as usual, the Jets defense will take it — in the last four seasons, he has the most rush yards by a QB, 1,974, at 6.0 yards/carry.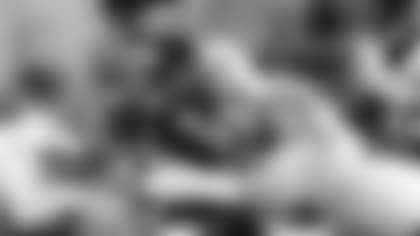 4. D-Line CaveatThe Jets' front seven is off to a fine start, ranking third in both rush yards per game (71.7) and per carry (3.3). They may think there's a clear path to the QB and the RB past a battered, bruised, inexperienced O-line. But beware. RB Christine Michael, back after being moved by the Seahawks and two other teams, had 106 yards and two TDs on 20 carries vs. the 49ers, and the 'Hawks just signed one-time Jets-slayer RB C.J. Spiller. As for undermanned OLs, remember the '08 trip to Seattle to go against a line with three rookies, one first-year starter and an out-of-position veteran. The 'Hawks snowed on the Jets' parade that day, 13-3.
5. Fitzpatrick Off the DeckUpbeat Ryan Fitzpatrick, up vs. Buffalo, down vs. KC, has offered his mea culpas for Sunday's six interceptions: "That's just something that can't happen again in terms of the turnovers and poor decisions." If he needs consolation, which he won't, Fitz can take heart from Green & White icon Joe Namath, who threw six picks in a game three times. In the three following games, Namath threw only two INTs combined. We expect both the Jets (32nd in turnover margin at minus-7) and the 'Hawks (t-27th at minus-4) to tighten things up in the TO area.
6. One Tough DefenseA major reason for Brandon Marshall's no-nonsense assessment of this challenge: the Seahawks' stunningly consistent defense. After finishing No. 1 in scoring D the past four seasons, they've "slipped" to No. 2 so far this year — yet are first in yardage allowed. They have five returning Pro Bowlers on the unit — CB Richard Sherman, safeties Kam Chancellor and Earl Thomas, LB Bobby Wagner and DE Michael Bennett. And LB K.J. Wright is the tackles leader. Find a way to get Chancellor out of the box and maybe Matt Forte will continue to find creases to continue his 100-YFS pace.
7. Return GamesAnother Seattle Pro Bowler is WR/KR Tyler Lockett, who fair-catches a lot but, when he doesn't, is averaging 18.3 yards/punt return this year. Josh Martin and company will attempt to lock it down. To counter for the Jets, Jalin Marshall (shoulder) will be sidelined, but Jeremy Ross has been re-signed. Ross had a punt-return TD and a kickoff-return TD — in the same game — in 2013. Not to pressure the newly returned Ross, now wearing No. 10, but the Jets haven't had a return score of any kind since Antonio Allen in '13.
A Look Back at Moments in the Jets-Seahawks Series