This game hasn't taken the shape many expected it would when the 2016 NFL schedule was first released.
The Jets, coming off their near-playoffs 10-6 season in Todd Bowles' first year as a pro head coach, would be making their first West Coast trip of the season in their December push to reach the postseason this time around.
But as WR Brandon Marshall captured it: "I guess we're having the type of season this year that we were supposed to have last year and the season last year we were supposed to have this year. It didn't happen that way. The ball bounced our way last year and it's not bouncing our way this year."
San Francisco, meanwhile, brought in Chip Kelly, the firebrand coach only a year removed from his second 10-6 season as Philadelphia's coach, to resuscitate their fortunes in their still brand new home of Levi's Stadium.
Each team wants desperately to win and build a small foundation over the season's final quarter to springboard into a more triumphant 2017.
Here are seven additional points about the Jets as they try on Levi's for the first time against the 49ers on Sunday afternoon:
1. Rarely Revisited RivalryThe Jets have struggled historically in their meetings with the 49ers once every Olympiad or so. The Niners are 10-2 all-time and 4-1 at home. The Jets' last win was in the Meadowlands in '04, a comeback 22-14 win with Chad Pennington at the controls. Their last trip to SF was in '08 and their only victory there was by 27-13 with Richard Todd tippng Joe Montana at dearly departed Candlestick Park in 1983.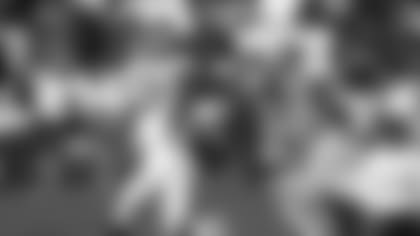 2. Westward D'OhThe NFL is rife with the travel travails of eastern teams heading west and western teams journeying east. But the Jets have had particular problems lately when playing two or three time zones to the left. They've lost their last six since prevailing at San Diego in the '09 playoffs, with two losses at Oakland and one each at Denver, Seattle, San Diego and, this year, Arizona. Among other priorities, this is a chance to reestablish some western swagger with games at Denver and Oakland beckoning in '17.
3. 0-11 DangerThe 49ers have lost 11 in a row since their lone win on opening day at home against the L.A. Rams. Five of those losses came at Levi's. This should work in the Jets' favor, yet they have no reason to get complacent. The Green & White have gone up against an opponent on a losing streak of 11 games or longer in their history and are 3-2 in those games. The wins came over the Baltimore Colts in '81, the Patriots in '90 and the Dolphins in '07. The losses came on a dreary, snowy day at Shea to the 0-14 Saints in '80 and in the '94 finale in the Astrodome against the Houston Oilers.
4. QB KaleidoscopesBowles on Monday vs. Indy went with Bryce Petty for Ryan Fitzpatrick a half sooner than he had planned, but now the ball's in Bryce's court. His goal: "Just continue to grow as a quarterback and make sure I give the offense the best chance to be successful and give our team a shot at the end." His best friend may well be a Matt Forte-powered ground game. Colin Kaepernick has started the last seven of SF's 11 losses and was benched after three quarters and two field goals of offense at Chicago. But he's starting again and remains dangerous despite his offense's metrics. "There's a lot of things that go into teams winning games," he said, "but I try to make sure that I do my part."
5. Hitman vs. HydeLB David "the Hitman" Harris needs just seven tackles to get to 1,232 and move past Mo Lewis into second place on the Jets' all-time tackles list behind Kyle Clifton. Since he's averaged 8.2 tackles/game over his career, Harris may well pass that milestone Sunday. And he and the Jets' run defense (still 4th in yards/game, 2nd in yards/carry allowed) need to be at their form-tackling best because by far the most imposing part of the Niners package is their run game, led by RB Carlos Hyde and augmented by Kaepernick (the league's top-rushing QB at 7.6 yards/carry) and checking in at No. 4 with 128 yards/game.
6. Reunion BayThe Jets need to be prepared to battle old friends trying to rise up and do in their former team. Jeremy Kerley leads the 49ers in receptions (43) and yards (466), has scored three TDs, and is averaging 8.2 yards as their main punt returner. Nick Bellore (no starts, no sacks in four Jets seasons) has started eight games at ILB this season, is second on the defense with 70 tackles, has five PDs and his first pro sack. And DC Jim O'Neil, who spent four seasons as a Jets assistant coach, is scheming for ways to rain on the Jets' offense in their latest visit to the City by the Bay.
7. Last on the ListThe same thing said about facing teams on 11-game losing streaks applies to facing teams bringing up the rear in whatever statistical category. The Jets have their issues, which have been well-documented, but they're facing a San Francisco team that is 32nd and last in the NFL in overall defense, rush defense, scoring defense, yardage differential, possession time and 3-and-out drive rate, not to mention 31st in passing yardage, point differential and yards/drive. It may be a road trip off a short week against a historically difficult foe. It is also time for the Jets to show their heart in San Francisco.
Top Photos from the Jets Battles with the 49ers Franchise