For the next seven days, TE Zach Sudfeld will travel throughout Uganda as a volunteer for Assist International. He, along with his fraternal twin brother, Matt, and two others, will be "addressing the needs of the world's most vulnerable people," as the organization's mission statement says.
"It's going to be a pretty eventful and exciting trip," Sudfeld said. "Matt has all the connections out there, so it's nice because I would go and I would get lost, I have no idea what I'm doing, but by being able to go with him, it's going to be a cool experience."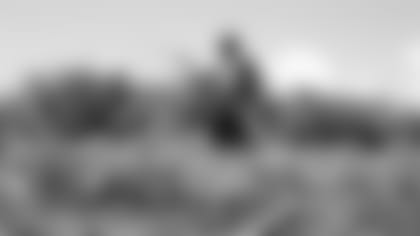 They'll be assisting a few different groups of people: farmers, women and orphans.
With 70% of Ugandans making their living by farming small plots of land, water is an invaluable commodity. Unfortunately, dry seasons and droughts in Africa occur regularly.
That's why Sudfeld and his team will be overseeing a humanitarian project called Project 41, which provides manually operated bicycles that pump fresh water up from underground. The devices, known as Rainmakers, enable farmers to produce crops year-round, thus providing them with a sustainable source of food and income.
For Sudfeld, the most rewarding part of delivering 500 Rainmaker pumps — Project 41's largest shipment to date — is knowing that he's helping these people simply by giving them a chance to help themselves.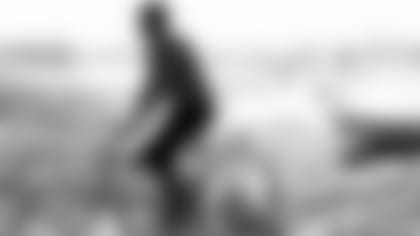 "It's like that old saying, 'If you give a man a fish, he eats for a day, but if you teach a man to fish, he can eat for a lifetime,' " Sudfeld said. "It'd be great to hand out clean water, but the most good can be done by providing poverty solutions, giving people sustainable ways to do it themselves."
In line with that mindset, he and his team will work with an organization called Women First while down there as well. The charity provides women with the tools needed to make jewelry, which is then sold in the United States before the profits return to the creators in Africa.
On top of all that, Zach will also be visiting an orphanage run by AOET, Action For Empowerment, while his brother and the other volunteers identify a good place for Assist International to build another orphanage in the near future.
"I don't really know much about that," Sudfeld said, "so I'm hoping to just go, hang out with the kids and kick a soccer ball around. The kids and I will be having fun while they talk business. I get the good part of the deal."
While this will be the first trip to Africa for the 24-year-old entering his second NFL season, he's already an established veteran when it comes to embarking on these types of charitable journeys around the globe.
It started at age 13 when he went to Romania with his grandfather, Bob Pagett, who created Assist International in 1990.
"We saw people living on the street, including kids my age or younger," Sudfeld recalled. "That really made an impression on me at that young age, and it was something that I've often thought about and carried with me."
From his initial voyage to Romania to his most recent ventures to Myanmar and Thailand, Zach always appreciates the reminder to put things in perspective.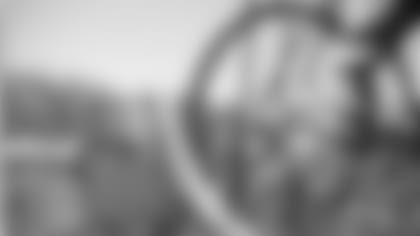 "You come back to the States, and we have these problems that we think are problems," he said, "but these other people are out there trying to put food on the table and just struggling to survive. I think that really shapes your worldview and gives you an idea of what's going on outside of your own little bubble.
"Playing my first season in the NFL this year was a dream come true that I couldn't be happier about," he continued. "But at the same time, you get so caught up with football that sometimes it really helps to take a step back and find a way to help people who really need it. I am very blessed to have this opportunity to represent not only myself and my family, but the NFL and the New York Jets as well, because it makes people care more about what you're doing, so that's something that excites me." Click here to learn more about Assist International.