Phase Three. It sounds like some kind of laboratory experiment.
The Jets enter Phase Three of their voluntary offseason workout program beginning Tuesday at the Atlantic Health Training Center. After the players completed the two weeks of Phase One (strength and conditioning and physical rehab only) and the three weeks of Phase Two (on-field workouts, individual player instruction and drills, no team offense vs. team defense drills), it's on to the final offseason stage in head coach Todd Bowles' building plan.
"Obviously we want to win a lot more games than last year and we want to go to the playoffs, and that's what we're coaching and striving to do, to go to the playoffs, so that's my goal," Bowles said earlier this month.
Phase Three is the next step and in fact the final step of the offseason for the Jets. In the final four weeks of the program, the Jets and all NFL teams can conduct 10 days of organized team practice activity — OTAs, of course. Live contact is not allowed but 7-on-7, 9-on-7 and 11-on-11 drills are permitted. In Week Four, the offseason schedule wraps up with the veteran minicamp from June 13-15.
None of these offseason practices is open to the public, but reporters will be in once a week for the next three weeks and for the minicamp, so the offseason Jets stories will continue on newyorkjets.com and elsewhere. Many storylines will unfold through mid-June. Here are four:
Quarterbacks ThreeJosh McCown, Bryce Petty and Christian Hackenberg take the next steps in their own QB competition as they get to throw against defenses for the first time this offseason. "Both are gifted throwers ... both are really willing to work," McCown, the 15th-year vet, said of his young position mates. "It's fun to get out there and throw it alongside them and hopefully the competition will continue to bring the best out of all of us."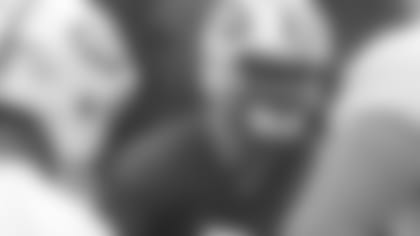 DBs DanceCalvin Pryor, Rontez Miles and the returning safeties have been joined by top two draft picks Jamal Adams and Marcus Maye, who already look like best buds off the field. As Bowles has said, "We have a lot of competition at the position." At corner, talented veteran Morris Claiborne will be in the spotlight as he works to show the skills that made him the Cowboys' sixth pick of the 2012 draft while avoiding the injuries that slowed his progress with the 'Pokes.
Far and WideTo test those DBs, there are 14 wide receivers on the 90-player roster and this camp will intensify the separation process. Veteran Eric Decker has said, "I'm back, I've been doing everything ... I'm excited" after rehab from his two surgeries of last year, but Bowles and the Jets trainers will no doubt take it slow. The two Q's — returnee Quincy Enunwa and free agent Quinton Patton — are established vets. Can Robby Anderson, Charone Peake and Jalin Marshall kick it up a notch in their sophomore seasons? And how exactly can rookie picks ArDarius Stewart and Chad Hansen fit into new coordinator John Morton's offense?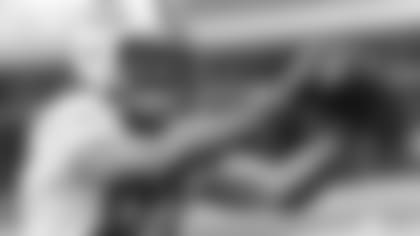 In a RushAt inside linebacker, it's leap year for Darron Lee, as in veteran David Harris saying, "I expect Darron to have a huge leap this year." And there's excitement at OLB as the Jets work on their pass rush under the watchful eye of position coach and Pro Football Hall of Famer Kevin Greene. Will Lorenzo Mauldin motor up in Year Three? Can Dylan Donahue make the long stride from Division II to the pros without a hitch? Jordan Jenkins also is eager to turn on the jets after working early in the offseason with pass-rush guru Chuck Smith and now with Greene.
The schedule for the next four weeks:
Week 1 — OTAs 1-3, Tuesday-Thursday, May 23-25
Week 2 — OTAs 4-6, Tuesday-Thursday, May 30-31, June 1
Week 3 — OTAs 7-10, Monday-Thursday, June 5-8
Veteran Minicamp — Tuesday-Thursday, June 13-15