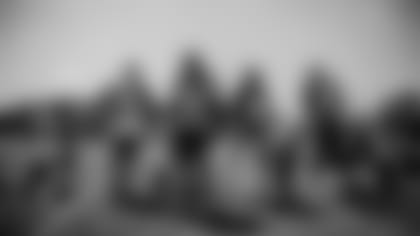 Over the next several days, NewYorkJets.com reporters Eric Allen, Randy Lange and Ethan Greenberg will each give their predictions to a series of questions regarding this year's Jets.
Today's question: Who will lead the Jets in interceptions in 2018?
EA: Marcus Maye. The Jets need more takeaways and they should easily surpass the total of 11 interceptions from last season. Big-ticket free agent addition Trumaine Johnson had 18 thefts in six seasons for the Rams including a career-high seven in 2015. Morris Claiborne will benefit from Johnson's addition and would set a personal best if he has multiple thefts in 2018. Buster Skrine can play both inside and outside, but that nickel spot is one of the most difficult tasks in football. While Maye and fellow second-year safety Jamal Adams are interchangeable, Maye will man more of the free safety duties. His eyes will be better and he will take advantage of quicker reads in Year 2. (And yes, "It's Great to Be a Florida Gator!")
RL: Trumaine will challenge his career high of 7 with the Rams in 2015.
EG: Jamal Adams. He's talked about it, he's tweeted about it and now it's time to do it. He was the No. 6 overall pick for a reason and with the addition of Trumaine Johnson, it could allow Adams more freedom to roam the field and make plays. You know Adams likes to talk the talk, I think he'll walk the walk.