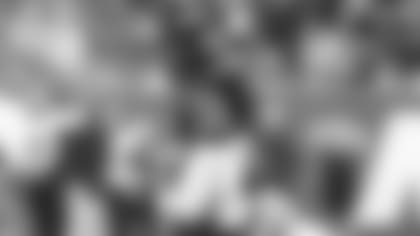 Throughout the offseason, NewYorkJets.com reporters Eric Allen, Ethan Greenberg, Randy Lange and Caroline Hendershot will each give their predictions to a series of questions regarding this year's Jets.
Today's question: What are your thoughts on the 2022 Jets roster?
EA: As GM Joe Douglas pointed out, the Jets have an intriguing mix of young talent and veteran presence. The Jets didn't have to say they fielded a good group of players this summer — the rest of the NFL did. Since the beginning of training camp, the Jets waived an NFL-high 11 players that were picked up by other teams (12 if you include Eddy Piñeirosigning with the Panthers). Assistant GM Rex Hogan told me this week on "The Official Jets Podcast" that he had never been a part of a team, in his 20 NFL seasons, that saw that kind of waiver action. Now on the flip side, it's not like the Jets did not have a favorable waiver priority spot at No. 4. From that position, they decided to add no players. HC Robert Saleh believes his team can line up against anybody and thinks it will be fun to see who's "going to take the bull by the horns" in the fourth quarter and becomes "that dude.". The Jets have legit dudes and that's what's different about this roster. You would have to go back a ways to match the skill-position talent at WR, RB and TE. The defense should be vastly improved on the perimeter, starting with the return of DE Carl Lawson and the first steps of CB Ahmad "Sauce" Gardner. It's not ideal that Zach Wilson (knee) could miss time at the beginning of the season, but Joe Flacco displayed a live arm and calm presence throughout camp. No matter who is playing QB, they can be a pass-first point guard because the Jets have several guys who can finish. If the offensive line can come together early and the Jets hold up against the run, they'll hang with anybody and beat some good teams.
EG: My first thought is the roster is much better compared to this time last year. We saw that on cutdown day. The Jets on Wednesday waived a league-high seven players that were claimed by other teams, including five that started at least one game for the Green & White in 2021. A good example of how different this year's roster is compared to last is cornerback. Bryce Hall and Brandin Echols, the team's starters in 2021, are penciled in as backups for 2022 behind D.J. Reed and Sauce Gardner. Hall, who took the most snaps on defense last season, and Echols showed promise as young corners and if they see significant time in the lineup this season, the drop off from starters to reserves is not nearly what it was. Tight end is another good example. The current Jets roster doesn't have one TE from their 2021 initial 53-man roster. GM Joe Douglas has continued to overhaul this roster since he took over in June 2019. DT Quinnen Williams, LB C.J. Mosley, WR Braxton Berrios, DT Nathan Shepherd, DL John Franklin-Myers and LS Thomas Hennessy are the only players who were on Douglas' initial team, and Douglas inherited all but Berrios and Franklin-Myers.
RL: My first thoughts on the '22 roster are that it has shaken out pretty close to what I thought it would, except maybe for the additions of promising players with San Francisco ties to Coach Saleh (G Laken Tomlinson, DL Solomon Thomas, CB D.J. Reed) and the four new tight ends. Big question, though: By Sept. 11, will there have been enough time for certain players and units to come together for the early part of the season? QB Joe Flacco, for example, may not need a lot of reps as he starts his 15th NFL season, but he may well be the opening-day QB for rehabbing Zach Wilson even though he got in a total of 21 preseason snaps, all in the third preseason game. The O-line played intact for just those same 21 plays vs. the Giants. And the starting secondary had no plays together, since Reed was sidelined all three games with knee soreness that will need monitoring. But at the skill positions, RB, WR and TE look more talented as advertised, and Carl Lawson and the new, improved, deep D-line could be quite imposing coming out of the gate. Once they get their sea legs under them, this roster should be impressive and impactful.
CH: The first thought I have about the Jets' 2022 roster is that it is deep. The biggest testament: 11 players were claimed off waivers by other teams, specifically at safety. Joe Douglas said the decision at safety was "excruciating" because he thought they had 6 players who would belong on a 53-man roster at that position. This current group of 53 is deep and there isn't one position that isn't figured out. Whether it is rookie CB Sauce Gardner being named a starter for Week 1, the addition of veteran LT Duane Brown, or the returnees at WR in Elijah Moore and Braxton Berrios, this season feels different. While the team is young and will still have to work out some kinks, this roster is in a good spot. When GM Joe Douglas was asked if the Jets will be playing meaningful games this December, he said: "Absolutely, I do. You look at our training camp, our preseason games, I feel like we're in a good place in terms of the chemistry of the team. The locker room is in a great place and now we just have to build confidence and put it all together on Sundays and I think we have the right group to do that."