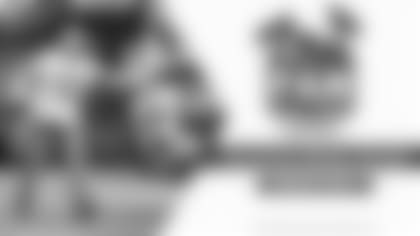 The Jets Fan Hall of Fame presented by IdentoGO, which launched in 2017 to great, well, fanfare, will induct its second class this year. And as last year, we are asking for you, the fans, to nominate this year's list of worthy candidates.
Written statements of nomination may be submitted from today through Sunday, Sept. 30, at nyjets.com/fanhalloffame. The statements can be as long as 300 words (up from 150 words last year). If a fan submitted a nomination statement last year, the nomination needs to be submitted again for consideration this year. New this year, the Jets Hall of Fame will accept posthumous submissions. Season Ticket Holders will receive 500 Jets Rewards Points for submissions.
All submissions will be reviewed by Jets staff to select 30 candidates. From there a Blue Ribbon Panel will select 10 semifinalists. Each submission will be evaluated and awarded points in five categories: avidity, personal connection, tradition, uniqueness and expression.
The 10 semifinalists will be voted on by fans at nyjets.com/fanhalloffame. For the final selection of the inductees, the fan vote will count for 80% and the score of the Blue Ribbon Panel will count 20%. The fans with the three highest scores will be named this year's inductees.
The second annual Jets Fan Hall of Fame induction ceremony will take place Sunday, Dec. 23, at the Jets' game against the Green Bay Packers at MetLife Stadium.
This year's winners will receive:
■ Four EY Coaches Club tickets and pregame field passes to the Packers game on 12/23
■ Gameday induction experience
■ Recognition on Fan Hall of Fame plaque at Atlantic Health Jets Training Center in Florham Park, NJ
■ Commemorative Jets Fan Hall of Fame varsity jacket
Last year's five-member inaugural class for the Jets Fan Hall of Fame included Ed Anzalone, Ira Lieberfarb, Jack Ransom, Mary Sutton and Frank West.