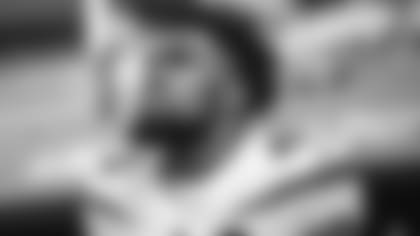 Jets CB Javelin Guidry joined this week's edition of The Official Jets Podcast powered by AWS and discussed his track & field background, his rookie year, if Dolphins WR DeVante Parker actually caught the ball and more. Bart Scott also joined to preview Jets-Rams in Week 15. Podcast highlights include:
2:50 – Starting track at 7 years old, and if he had any Olympic aspirations.
9:06 – The challenges of making a name for himself moving from California to Texas and back to California.
13:47 – What his rookie year has been like.
14:30 – If DeVante Parker actually caught the ball.
16:18 – Who he leans on in the locker room.
22:10 – Jets-Rams preview with Bart Scott.
For all of the Official Jets Podcast episodes, click here.