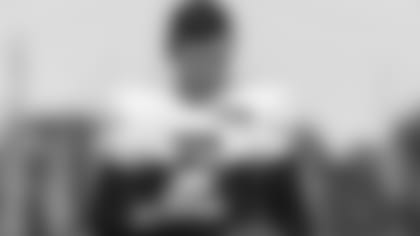 Jets P Braden Mann joined this week's edition of The Official Jets Podcast powered by AWS and discussed growing up in Texas, playing LB in high school, transitioning from Texas A&M to the NFL and more. Bart Scott also joins to preview Jets-Bills in Week 7. Podcast highlights include:
2:50 – Adjusting to the Northeast as a guy from Texas.
5:39 – Texas football both in high school and college .
9:13 – Playing LB in high school and his pride in tackling as a punter.
13:00 – The intricacies of punting.
16:33 – Holding for the placekicker.
22:00 – Jets-Bills preview with Bart Scott.
For all of the Official Jets Podcast episodes, click here.