The first five pictures showcased a lot of firsts: first time on the field, first victory, first community event.  These last five pictures may not be firsts, but they are favorites.
October 1: Long Island City High School Donation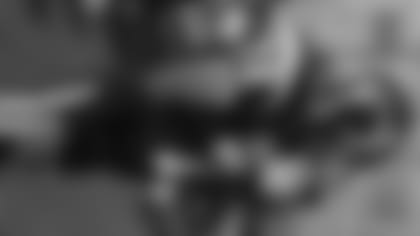 With very few exceptions, no matter what your profession, there is always someone out there who is better than you. This can provide motivation, and inspire you to be the very best you can be.
Well imagine if that person walked onto the field and gave you, an aspiring football player, a private lesson in tackling. For the students of Long Island City High School that fantasy became a reality when Muhammad Wilkerson took the field and began giving one-on-one pointers.
It was a day those students will never forget; for me, simply being present to see dreams come true was enough.
October 3: One-on-One with Marty Lyons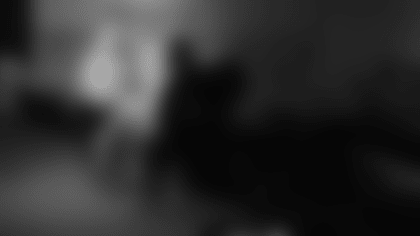 It's amazing how much can happen in such little time. In August, I was in Abilene, Texas reporting on preventing the West Nile Virus. Two months later, I was sitting with Jets Great Marty Lyons.
October 20: Patriots vs. Jets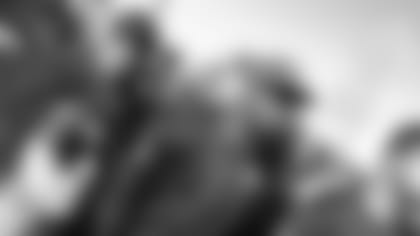 There are few things in life that pump me up more than a drum line.
At precisely 10:30 before every home game, you could find me at the player walk in front of the Pepsi Gate. Fans would line the walkway as players shook hands and stoically walked into their battle grounds.
It was a chance for fans to see the usually masked players up close and personal. For me, it was a flashback to my college days, except this time I was in green instead of burnt orange (hook 'em horns).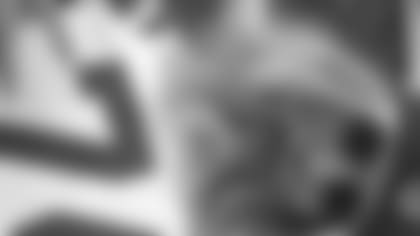 It would be a disservice to use words to describe this moment.
December 22: Browns vs. Jets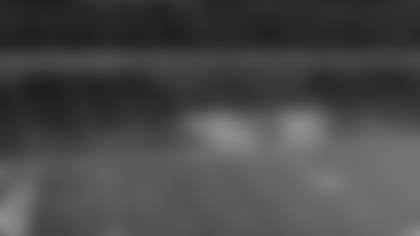 During all the chaos and rush, sometimes you just have to stop and reflect.
I took this picture after the last game of the season at MetLife Stadium. There were no fans, no players, just complete silence. Me and the field.
It was at this moment I realized I may never again be in the press box as a New York Jets reporter. Initially I grew melancholy, but then I remembered all the good times I've had, all the relationships I've built and the lessons that will carry on long past my days with the Green and White.
It feels like it was just yesterday I was interviewing with monster.com, not knowing what would happen or if the job was even a real possibility. I remember feeling like I was one of thousands and thinking my résumé would get lost in the shuffle.
Months later, when I arrived at the facilities to interview, the process was filmed, something that was completely unexpected yet very New York. I remember walking around the building and feeling unusually comfortable, like I'd been there for years. I wasn't sure if they felt the same way, but for me, it just felt right.
Now, six months later, I know it was right.
Thank you Jets Nation for welcoming this Texan into your family and making this place feel like home.
This has truly been an experience I will never forget and always be thankful for.
Of course, you never know what the future holds so I'll be seeing you…