Hey, JETS fans, it's Roselinda! This season has just begun and I have had the time of my life on the Flight Crew! From the intense audition process to making the calendar and performing at my first game, it has been such a dream come true!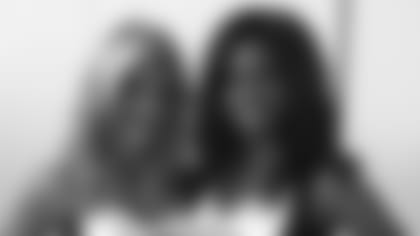 Being selected to go to Aruba was an exciting opportunity for me. I love to travel, so going to Aruba for the first time was amazing! In Aruba, I got a chance to get to know the rookies who just made the team, and also the vets who shared previous experiences of the excitement of the season, and how awesome going to Aruba really is!
One of my favorite things throughout my first year of being a Flight Crew Cheerleader has been training camp. It has been quite a long summer of long days and hard work and we have all made it through due to my teammates, group leaders, and of course my director, Denise Garvey. She has been such an inspiration to us all, and has been there every step of the way, helping us be the best we can be.
In the words of Denise, "If you always do what you've always done, you'll get what you've always gotten." She is a strong coach and always wants us to strive for a bigger goal than the time before. I think we have all come together and have put forth a great effort towards our season!
Although training camp has been physically and mentally demanding, it has had some really fun times. At the beginning of training camp rookies and veterans get paired up as Big Sisters and Little Sisters to learn from one another and ask questions to prepare for the season ahead. I have learned a lot from my Big Sister Jenniphure. She has been a big help to me and I'm so thankful for her. The veterans motivate the rookies and it really does make the team have a stronger bond.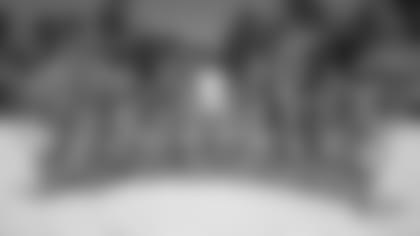 Another part of training camp that has been rewarding is every night after rehearsal we have motivational speeches presented by one Flight Crew member. In these presentations I have learned so much more about the Flight Crew, not just as the great teammates I know I have but also as strong, determined young women as well. I've learned that there's much more to performing in front of 80,000 people and it's the encouragement of others, preservation and motivation behind those beautiful smiles that we instill in one another every day.
I'm so honored to have come so far and to be able to share my passion with great teammates and awesome fans!