Hey, Jets fans, it's Roselinda here to spread a little holiday cheer!
The season has been moving by so quickly and I've been enjoying every moment and it's already December! Just like football is to me, Christmas is very family-oriented and I'm thankful to have a great support system! We have a tradition in my family that at Thanksgiving, we pick our Secret Santa out of a hat for Christmas. Every year we always have a different member of the family host Christmas at their house. I love opening presents and having an amazing dinner with my family.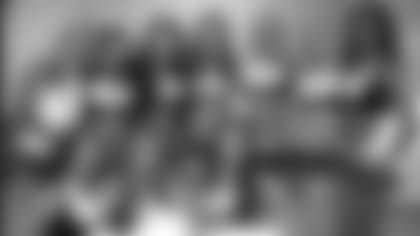 The holidays are my favorite time of the year, being that Christmas is my favorite holiday! I'm so excited about dancing the Holiday Halftime routine. My teammates and I are already putting in a lot of time and effort to make our Christmas Eve game this year an amazing one! I'm also excited to wear the Flight Crew Santa Suit for the very first time!
I remember watching a December game last year thinking to myself that being on that field, having the time of your life, must be so rewarding and this year has been more than I could ever ask! Here I'm making my dream a reality with all of my teammates, that I now consider my family. Now, that's a present that's priceless and can't be found underneath a tree.