When Richard Todd talked in the Seventies and Eighties, people listened. That was because he was the Jets quarterback.
Todd, a member of the Alabama and Mobile sports halls of fame, is raising money to support scholarships at Bishop in an initiative called EPECS, an acronym for engineering, physics, economics and computer science.
We mention this event not only to note Todd's good current work but also to reflect on one of his best traits as the Jets' QB from his arrival as our top draft choice, sixth overall, in the 1976 NFL Draft through his final season in green and white in 1983 — his mobility.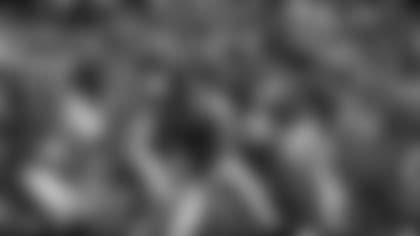 Todd came to us out of Alabama on the strength of his winning ways as the Crimson Tide's QB — they were 33-3 in his three seasons at the helm — plus his efficient passing and his strong footwork, which enabled him to score as many touchdowns rushing (16) as he did passing in his college career.
He could never get the Jets over the hump during his pro career, although he did help guide the '82 team to the AFC Championship Game. But he could dazzle with his rushing as he rolled to 14 TDs as a Jet.
That remains the informal franchise record for rushing TDs by a quarterback, although two current QBs on the roster are certainly capable of eclipsing that if given the chance. Geno Smith rushed for six touchdowns and we went 6-0 in those games last season as a rookie. And while Michael Vick has no rushing TDs as a Jet, he had 36 with the Falcons and Eagles.
As we wait for this year's draft and the No. 18 pick a week from tonight, here are the top career QB rushing-TD leaders in franchise history to ponder:
This article has been reproduced in a new format and may be missing content or contain faulty links. Please use the Contact Us link in our site footer to report an issue.