Bilal Powell served as the third receiving weapon and a key contributor in Sunday's "W" over the Giants. His eight receptions on the day were the most for a Jets RB since Leon Washington's eight in 2007. ICYMI:
Powell took some time to talk to me about life outside of football. Ten Q's for No. 29 starts now:
(Making other people) "Smile."
Nonetheless, here are some of the top letters surrounding Bilal in the Twittiverse this week: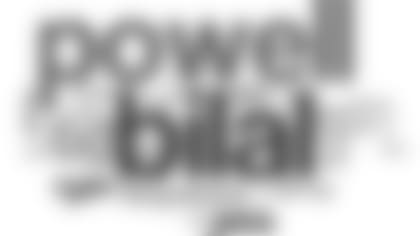 "Never been to Vegas. Miami."
Snapbacks or fitted hats?
**
And there you have it. Because sometimes a man of few words, only needs a few words.
Just keep doing your thing, B-Pow. And we'll all see you…