Enjoy the Fitzmagic of the season with this week's edition of Real Talk. We talk holiday jams, magic elves and the real reason he isn't wrapping presents this year.
What's your favorite holiday song?
"The Jessie James and Eric Decker song, 'It's Cold Outside.'"
What's the best gift you've ever given?
"There was one year that Santa – so the best gift I've ever seen given – came to our house. The kids opened all their presents and we went outside and from Santa's sleigh and a present had fallen out and landed in our tree."
"The present in the tree was for my son Brady. It was the Lego death star and it was so cool."
"But that was Santa. I just witnessed it."
Is there a present you really wanted growing up but didn't get?
"Let's see. I was pretty spoiled. My parents were pretty good."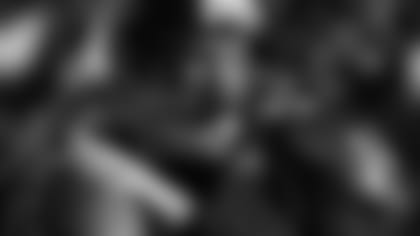 "We have both, but we always have to go with the real tree. I've never gotten to cut it down myself. We always go and get it from a lot."
"We let our kids (of which he has 5) pick out trees for their room too, but they can't be taller than our kids. They get to pick them out and decorate them which is cool. We've got lots of trees in the house."
White lights or color lights?
"I'm a color lights guy."
Can you tell me what this photo is?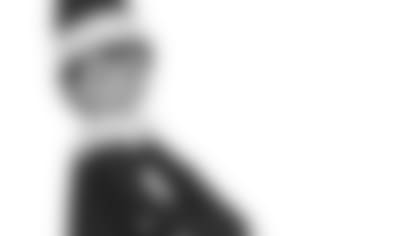 What is the purpose of such an elf?
"Well the elf on the shelf has magical powers."
"So after Thanksgiving the elf on the shelf comes to the house, watches the kids and reports back to Santa on their behavior."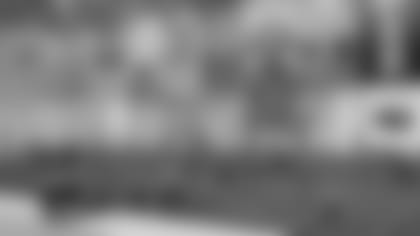 "Now the key is you're not allowed to touch the elf on the shelf. If you touch the elf on the shelf he or she then could disappear never to be seen again."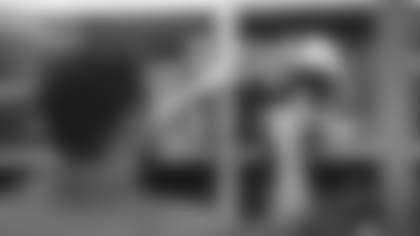 "It's a pretty serious deal. But a lot of times, the elf will leave at night, talk to Santa and come back and sit in a different room or different spot."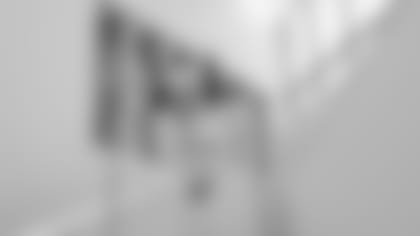 "We actually recently just found our elf at home playing video games while eating donuts, which we thought was pretty cool."
And finally, do you prefer gift wrap or gift bags?
"My thumb. I mean I would, but my thumb injury..."
So kind of like the diaper thing?
"Yeah. I mean, it is healing, but it's not healed."