The opinions, analysis and/or speculation expressed on newyorkjets.com represent those of individual authors, and unless quoted or clearly labeled as such, do not represent the opinions or policies of the New York Jets organization, front office staff, coaches and executives. Authors' views are formulated independently from any inside knowledge and/or conversations with Jets officials, including coaches and scouts, unless otherwise noted.
Wide receiver, cornerback, tight end, some help for the O-line, a pass rusher, and maybe even a quarterback. Those were the positions of need for the Jets heading into the 2014 draft, and for the most part, GM John Idzik and head coach Rex Ryan touched them all and likely found two players who will start right away. Perhaps just as important, Gang Green continued to build roster depth with players who not only fit the personality and required skillsets of a Ryan team but also addressed the changing NFL landscape.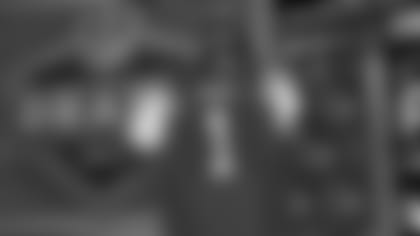 In Calvin Pryor, the Jets got a big-hitting playmaker with an enforcer's attitude in the middle of the field who will likely be lining up as a starter on opening day. He has different traits than the more well-known safety in this draft, Alabama's Ha Ha Clinton-Dix, and though we (and several teams we know of) had Pryor rated higher, some scouts have concerns about Pryor's ability to play in coverage, labeling him as an "in the box" safety.
Pryor doesn't make a whole lot of plays on the ball, but scouts we talk to believe he has range and athletic ability to cover adequately and could see action in big-nickel-type packages. Charlie Strong, Pryor's college coach, gives an indication of his former player's wide-ranging skills and versatility when he lists Pryor's position as "Football Player."
Jets fans will love Pryor's attitude and physical style of play, and may even have to get used to a few flags early on – he brings that kind of wood. He's a tone-setter, a "Rex Ryan-type guy" in every way, and a great value at the 18th pick. We were convinced that the Jets needed a corner in Round 1 (Darqueze Dennard was available as we thought he might be), but Ryan is creative enough to make this kind of talent work in his system.
In recent years we've been touting the Jets' need for an edge pass rusher in their 3-4 defense, but Ryan has been able to create initial pressure from the interior, making an aging Calvin Pace a more than serviceable force on the edge.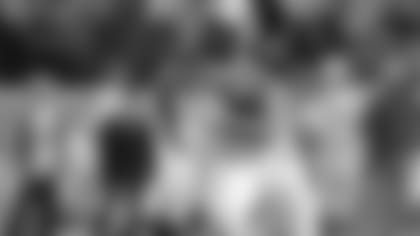 With OC Marty Mornhinweg's emphasis on the run, we expected more of a two-way TE out of this draft, a player who was equal parts blocker and receiver. Second-rounder Jace Amaro is not that. But he is a productive and reliable set of hands in the passing game, and was our second-rated TE behind Eric Ebron.
Though some dismiss his stats — he had 106 catches for an NCAA single-season-TE-record 1,352 yards in 2013 — as inflated by Texas Tech's fast-paced offense, he has the athletic ability to stretch the seam and the hands and catch radius to provide a dangerous outlet in the Jets' offense. Let's not confuse things. He's more slot receiver than TE, and Mornhinweg will have to find ways to work Amaro into the offensive scheme. But if the Jets were looking for offensive weapons, this is a win.
Fourth-rounder Jalen Saunders from Oklahoma is a small receiver (5'8", 165) but an extremely productive one with over 200 catches and more than 3,000 receiving yards in four college seasons. He's explosive with the ball in his hands (26 receiving TDs) and can add value in the return game as well (15-yard average, three TDs as a punt returner). Expect him to work almost exclusively out of the slot.
Fellow fourth-round pick Shaq Evans of UCLA is a bit of a developmental player, but at 6'1", 213 and 4.4 speed, he certainly has the measurables to warrant some coaching attention. He had 126 catches in 40 games for the Bruins (31 starts) and also returns punts.
Sixth-rounder Quincy Enunwa is another big-bodied receiver (6'2", 225) with 4.4 speed who projects as a good fit for the West Coast scheme and could develop into a serious red zone threat.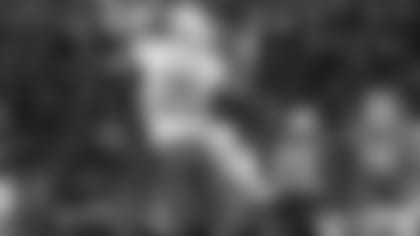 It's no secret that Ryan likes physical defensive players who can tackle. That's Pryor's calling card, and third-round corner Dexter McDougle out of Maryland is generally considered one of the best tackling corners in this draft. He's a wrap-and-finish guy and willing in run support, which is a required trait in the Jets' defense. He lacks ideal height, but his aggressive style of play will help him at the LOS in press coverage as well.
Round 6 CB Brandon Dixon is a big corner who also has the size and strength to win with physical play at the line, fifth-round LB Jeremiah George was the Big 12's leading tackler last season, Round 6 DE IK Enemkpali is a hard-nosed tough guy who wins with grit and physicality, and late-round pick Trevor Reilly of Utah had 57 plays behind the LOS in 48 career games (32 starts).
The theme carries over to offense where receivers Evans and Enunwa have the size and strength to serve as prominent edge blockers in the run game, and fourth-round OL Dakota Dozier plays with power.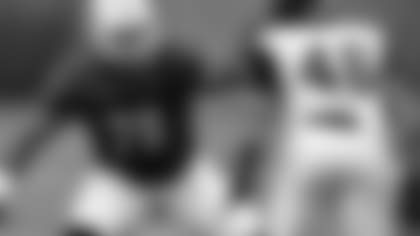 Speaking of Dozier, we think he can develop quickly into a starter at G. Though he played tackle at small-school Furman, he has big-time measurables (6'4", 313) and outstanding athleticism for his size, flashing the ability to pull, trap and find his targets on the move in the run game. He's not too dissimilar from Brian Winters from last year, but probably more athletic and productive once he gets a full grasp of the transition to the inside.
In today's NFL of mobile QBs, spread offenses and versatile playmakers, speed on both sides of the ball is critical. The Jets certainly checked that box with this group. Saunders, Evans and Enunwa have all turned in 4.4 40s and McDougle posted a 4.43 at his pro day. Dixon ran a 4.40 and Jeremiah George clocked in a 4.66, reasonable speed for an inside guy.
Bill Parcells was always a big believer in the value of special teams, and even as some of the most prominent ST plays begin to be legislated out of the game, it remains a critical component of team success in the NFL. In this class, just about every player, with the possible exception of QB Tajh Boyd, has an opportunity to compete for a spot on special teams. They can all run down on cover units, and all three receivers could contribute in the return game.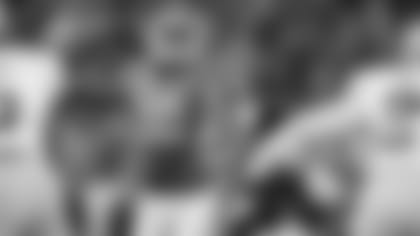 There are a lot of things to like about Boyd. The former Clemson QB has a strong arm, excellent athleticism and uncanny playmaking ability. The coaching staff will have to start from scratch on his mechanics, and his accuracy will have to improve significantly if he is to progress beyond a project player at the next level. But in the sixth round he has enough tangible and intangible traits to make him well worth the effort, and was selected low enough that he won't create any distraction or controversy for Michael Vick or Geno Smith.