The Jets' offseason workout program began Phase Three today, and that means that the Jets' quarterbacks have taken their competition to the next level as well.
And no, for all you impatient fans and reporters, the coaching staff hasn't decided on a starter yet.
"You don't make that prior to training camp — you haven't played in any games," head coach Todd Bowles said of how the process of deciding on the starter for Game 1 at Buffalo on Sept. 10 will play out. "We're in shorts and T-shirts. I can compete right now. Just throwing the ball around, you're not hitting the quarterback, that's pretty easy."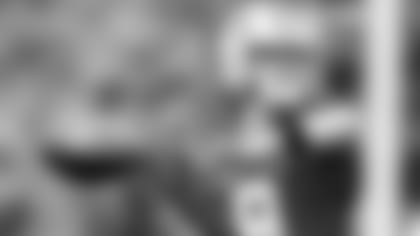 So through the veteran minicamp next month, Josh McCown, Bryce Petty and Christian Hackenberg will evenly split the reps with the first offense. But someone still has to go first, and with 14 NFL seasons under his belt, McCown got the nod. He looked impressive in his shorts and shirt at today's first OTA practice, and he has impressed the coaches since his arrival in March.
"Great guy, understands a lot about football, wants to be a coach when it's over, easy to talk to, wants to know both sides of the ball," Bowles ticked off. "He's constantly trying to learn."
"I was with Josh for a short stint at the 49ers when we brought him into training camp," offensive coordinator John Morton said. "The number one thing I saw in him, he's just a great competitor. I like those type of guys, especially at the quarterback position. That's the biggest thing I noticed about him. And he's a great leader."
McCown also got to bat leadoff as the first QB to talk at length with the media after today's practice. (Petty and Hackenberg will each talk the following two Tuesdays.)
"That's just natural," he said of his onfield vocal presence and leadership style. "We get paid to play football and it's a heck of a privilege. And we only get 10 of these OTAs, and it's just maximizing the most of it and enjoying it. And I know it brings the best out in me and hopefully in the guys around me."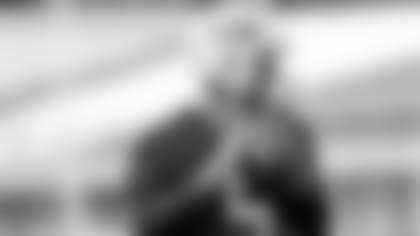 McCown added that the three-way competition and the third of the first-team reps that he'll be getting for a while is just the way it has to be.
"I'm going out there and execute the reps that I'm given," he said. "Obviously you want to play with the first offense as a quarterback as much as you can. When you're competing, you want to win the job and be out there with the ones. That's what I feel as a competitor.
"At the same time, the coaches set the reps and they evaluate everybody. I understand we've got other quarterbacks on the roster and they need to have opportunities to play, we all do, with the first group.
"So I understand it, and whatever my role is, I'll embrace that."