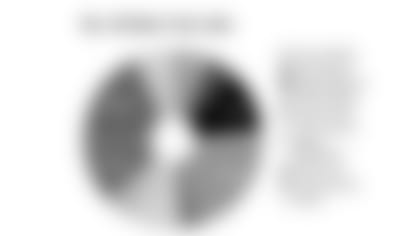 **Bleacher Report**
Justis Mosqueda, Featured Columnist
Carson Wentz, QB, North Dakota State
Wentz is mobile, tall (measuring in at 6'5" at the Senior Bowl) and has seen success as a leader of a championship squad, even if it was in the FCS for North Dakota State.
NFL.com
Chad Reuter, Draft Analyst
Reggie Ragland, ILB, Alabama
Demario Davis is a free agent, so if he doesn't return, the Jets would love to plug in Ragland next to David Harris in the middle of their defense.
Bleacher Report
Chris Roling, Featured Columnist
Noah Spence, DE/LB, Eastern Kentucky
Spence blew away the Senior Bowl, but there is still the whole leaving-Ohio State-after-off-field-issues-to-join-Eastern Kentucky thing hanging over his head.
**USA Today**
Leonard Floyd, OLB, Georgia
As formidable as the Jets have typically been defensively in recent years, they've never really had the benefit of an edge player who can regularly make life miserable for say, Tom Brady.
NFL.com
Daniel Jeremiah
Taylor Decker, OT, Ohio State
Decker would bring size and a nasty demeanor to the Jets' offensive line.
**SB Nation**
Dan Kadar
Ezekiel Elliott, RB, Ohio State
The Jets have very little in the way of running backs guaranteed to return next season. Chris Ivory is a free agent, and even if he's back, Elliott is an upgrade.
That's what you need to know about what the New York Jets will do in the first round. In 2015, they surprised everyone by selecting Leonard Williams at a position that already featured studs Muhammad Wilkerson and Sheldon Richardson. It's not about needs for the Jets, but instead about accumulating as much talent as possible. It just so happens that the best player available here happens to fill a need.