Newyorkjets.com is profiling each playoff game in this NFL postseason, with a special eye on Jets angles in each of the matchups. Today: the AFC Divisional Round Game to be played Sunday afternoon: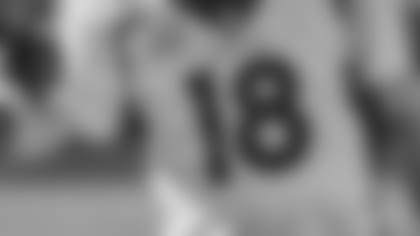 (6) SAN DIEGO (10-7) at (1) DENVER (13-3), 4:40 p.m. ET, CBS
Is this game the runaway stage-setter for the high-scoring Broncos to take their next step toward a return to the Super Bowl and for Peyton Manning to move closer to an AFC title game showdown with either Tom Brady or Andrew Luck?
Not if the Chargers have anything to say about this.
And they do, considering QB Philip Rivers is enjoying the most accurate season (NFL-leading 69.5% completion rate) and one of the best (105.5 rating) of his 10-year career and that they were very comfy playing their AFC West rivals close this year.
In fact, after the 28-20 loss to the Broncos in San Diego, they hung the most recent of the Broncs' three losses on them — and their only loss at home — by 27-20 exactly one month ago at the same Sports Authority Field at Mile High that they'll be playing at this afternoon.
Yet what about Manning, whose 5,477 passing yards and 55 passing TDs set NFL records? What about the Broncos' league-record 606 points?
"All the records and all the stats go out the window," said Denver coach John Fox. "The key is playing the best football during the playoffs. It's a single-elimination tournament, so you can't have a bad day. You have to be on your game from beginning to end."
Playoff/Rivalry Histories
These division foes and old AFL rivals have never hooked up in the postseason. Denver leads the series, 58-49-1, and has won four of the last five, but San Diego has taken six of the last eight in the Mile High City.
The Chargers also are hot, having won six of their last seven, including road wins at KC, Denver and last week at Cincinnati.
"We challenged everyone on the team that going on the road in a playoff game is not going to be easy," said Chargers first-year head coach Mike McCoy, who spent the previous four seasons as the Broncos' OC. "The players have gone out and executed and now we've got another week."
Denver is 18-17 all-time in the postseason, including six Super Bowls, the most recent during the 1998 season. San Diego is 11-16 in the playoffs with one SB appearance after the '94 season.
Two of the smallest dudes on the field could play the largest supporting roles.
Danny Woodhead (5'9", 200), who began his NFL career with the Jets in '09 before moving to the Patriots, put together his first 1,000-yard scrimmage season with the Chargers, with 605 of those yards coming on a career-high 76 receptions. He's scored two TDs vs. Denver already this year.
And WR Wes Welker (5'9", 190), the old Jets nemesis with the Pats, is expected to return from a concussion that cost him the last three games of the regular season and rejoin Manning's perhaps unparalleled receiving corps that includes Demaryius Thomas (92 recs., 1,430 yards, 14 TDs), Eric Decker (87-1,288-11) and TE Julius Thomas (65-788-12).
RB Ryan Mathews, the first Charger to rush for 1,200 yards since LaDainian Tomlinson in '07, has five 100-yard games in his last seven meetings vs. DEN, although he could miss this game with an ankle injury. Broncos RB Knowshon Moreno, who played his high school ball at Middletown South by the Jersey shore, cleared 1,000 rushing yards for the first time as a pro.
Chargers WR Keenan Allen led NFL rookies this season with 71 receptions and 1,046 yards. Broncos returner Trindon Holliday is one of only two players this season with a KO-return TD and a punt-return TD.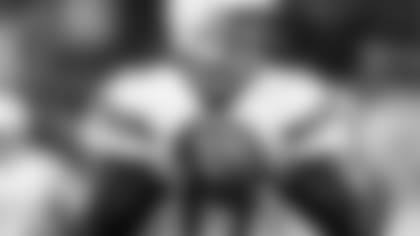 Rivers' average drives: 6.40 plays (first in the NFL) for 37.9 yards (second). Manning's third with 36.9 yards per drive and is the only QB this year who needed fewer than two offensive plays (1.96) to produce one offensive point this regular season.
Denver's not only the NFL's first 600-point team but just the second to average 37-plus points/game. The Broncos' 37.9 trails only the 1950 Los Angeles Rams' 38.8 in 12 games.
This game could be billed as the Cromartie Cousin Cornerback Classic. Jets CB Antonio Cromartie has two relatives in line to suit up Sunday: Denver starter Dominique Rodgers-Cromartie and San Diego rookie Marcus Cromartie, who's been inactive after being signed off the SD practice squad Dec. 16.
Denver Pro Bowl K Matt Prater could go kick-for-kick with Nick Novak, who's been the San Diego legman ever since losing the Jets' preseason battle to Nick Folk in 2011. In his last two seasons with the Chargers, Novak has hit 54 of 59 FG tries (91.5%).
WR Dan DePalma of Verona, NJ, also with the Jets in the '11 preseason, was signed to San Diego's practice squad Nov. 26.
Ex-Jets help populate both teams' coaching staffs. For the Chargers, Ken Whisenhunt was a Jets TE from 1991-93 and the Jets' TE coach in 2000. QBs coach Frank Reich started seven games behind C for the Green & White in 1996. Rick Lyle, a Jets starting DE from 1997-2000, is assistant strength and conditioning coach.
For Denver, Sam Garnes finished his playing career as a hard-hitting S as a Jets starter in 2002-03. And offensive assistant Brian Callahan is the son of Bill Callahan, the Jets' assistant head coach/offensive line from 2008-11.