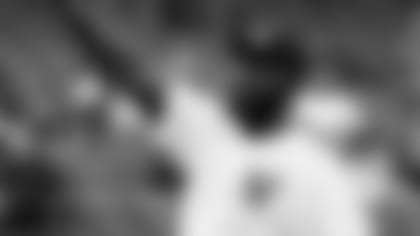 It's been a good week for Muhammad Wilkerson. On Friday, the Jets defensive lineman signed a long term extension with the team and four days later, he threw out the ceremonial first pitch at Yankee Stadium.
Those pinstripes look slimming Mo!
The big man goes with the old school windup approach, and drops in a curve, right down the middle...