As fans, we know that no other team in the NFL has that Jets spark that keeps you on the edge of your seat. There is just something about the hard-working team and prestigious organization that always attracts the spotlight.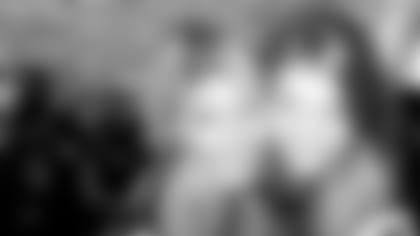 We have come so unbelievably close to the big game two years in a row now. I can't even explain the ride it's been being aboard that journey. Our confidence has been criticized, but for three years now we have taken the hard road proving we have just what it takes to get to that championship game. There have been ups and downs but we must remain positive that our boys will win out and take us into the postseason once again.
A football season is full of twists and turns. It is amazing from one week to the next how drastically the playoff picture changes. Who knew that this upcoming game against the Giants would be the biggest game yet this season? With both teams coming off a loss, they are each looking for a shot to redeem themselves.
This week for both NY teams, the survivor stays alive in the playoff race. The Giants are 7-7, second place in their division and looking to clinch the NFC East. Being two games out of a playoff spot, there is no doubt they are coming ready to play.
I know after a hard loss the Jets feel like they can't get back out there fast enough. They are anxious to move ahead and push forward. Aside from Sunday we had just come off a 3-game winning streak. It is clear that the potential to beat these teams is there. The running game has been crucial, and the O-line held it together.
Although we fell short in Philly, we need to keep focused on our strong points. We have to play well on both sides of the ball in order to keep up strength in all areas. We might get knocked down but never count us out. The New York Jets will find a way to fight even harder to get back on top. The goal is to get there — it doesn't matter how you do it, just get it done. One way or another at this point in the season, we are still holding our ticket into the postseason and we are going to fight our way through to get there.
We control our own destiny, and as I have said many times in the past, we have a duty to stand behind our team and help push them there. Let's make that stadium green as can be on Saturday! The Giants may be playing on their home field, but let's make it known that MetLife Stadium is lit up green this Christmas eve and we all know that Jets fans are the loudest in the league!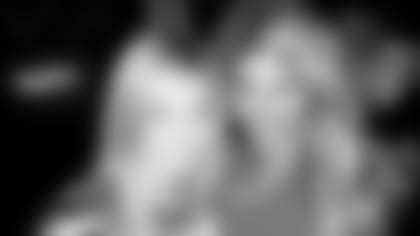 I am really looking forward to the holiday game with my Flight Crew Family & we hope to see our fans dominating the stadium. We really can make a difference :)
Happy Holidays from all of the Flight Crew Cheerleaders!!