Nick Folk had a bounceback year after missing eight games in 2015 with a quad injury that landed him on injured reserve. This season, Folk was one of the most consistent kickers in the league as he was tied for seventh in accuracy, connecting on 87.1% of his field goals.
"I want a few kicks back, but overall it was pretty good," he said. "We had a first-time holder. Lac [Edwards] did a good job for me and Tanner [Purdum] did a good job."
The 10-year vet missed just one field goal that he got off (a 34-yarder in Week 16) and two extra points this season, but had three field goals blocked, tying a career high (2012).  
"It depends on a lot of things really," said Folk on what leads to a block. "From snap to kick we try to get it off in about 1.3 seconds and sometimes it's a low kick. We were back a couple times this year, like the Baltimore and New England games. They were 50-plus kicks into the wind that needed a bit of a drive ball to get it there.
"So if a guy gets his hand in the right spot, he'll tip it and that's what happened on those. The short one I just didn't hit super clean. There's a lot that can go wrong and they get paid to block kicks too."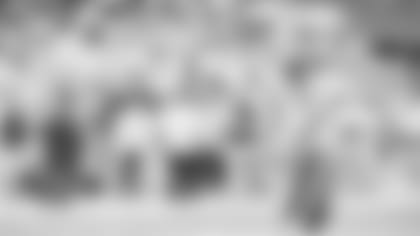 The 2016 season marked a second straight year with a special teams regulation change. Last year, the NFL pushed the extra point back from the 2-yard line to the 15. This year was the trial run for a rule that kickoff touchbacks result in the ball being placed at the 25-yard line instead of the 20.
Prior to training camp, Folk believed there would be a slight spike in NFL scoring. Even though there are other factors to be considered, the hypothesis was true on its face: Scoring increased by 181 points in 2016 compared to 2015.   
"I think the rule will probably stay," he said. "I think touchback-wise the numbers went up. At the same time, let's say you drive 40 yards from the 20 to the opposing 40-yard line. If you drive the same 40 yards off a touchback, you can kick a field goal, weather permitting."
The Arizona product's theory panned out as there were 22 more field goal attempts this season than last.
Moving into 2017, Folk has developed an offseason routine throughout his career that is the same at the core every season but is tweaked based on his self-evaluation.  
"I'll take a week to debrief and look at the season as a whole," Folk said when the Jets cleared out their lockers in early January. "Then I'll figure out a plan of action and how to attack the offseason. In the beginning I see what needs to happen — what I did poorly, what I did well from last offseason into training camp and through the season. I implement that into my regimen and then I go from there."