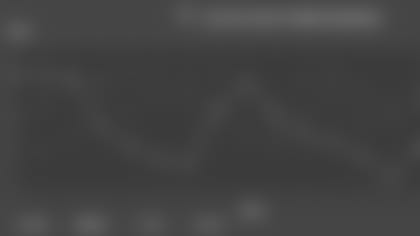 **CBS Sports**
Pat Kirwan, NFL Insider
Jets No. 6 (Up 4 from Last Week; Up 18 from Week 1)
The Jets are coming off as big a win as they've had all season.
Bleacher Report
Sean Tomlinson, NFL Analyst
Jets No. 8 (Up 3 from Last Week; Up 13 from Week 1)
New York Jets wide receiver Brandon Marshall's wingspan hasn't been fair for a long time. So long that Sunday he became the first player in NFL history with six 100-plus catch seasons.
**CBS Sports**
Pete Prisco, Senior NFL Columnist
Jets No. 8 (Up 2 from Last Week; Up 20 from Week 1)
They win and they are in this week. That's impressive.
SI.com
Chris Burke
Jets No. 9 (Up 3 from Last Week; Up 17 from Week 1)
GM Mike Maccagnan sent Chicago a fifth-round draft choice in exchange for Brandon Marshall (100 receptions and has a career high 13 touchdowns this season). A few days later, Maccagnan acquired QB Ryan Fitzpatrick (3,700 yards and 29 TDs) for a conditional sixth-rounder.
**Yahoo Sports**
Frank Schwab, Shutdown Corner
Jets No. 9 (Up 2 from Last Week; Up 16 from Week 1)
It was going to be a shame if they finished 11-5 and missed the playoffs, but that's not possible anymore.