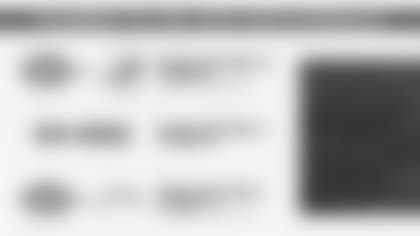 The NFL on Sunday announced several changes to the New York Jets' 2020 schedule, beginning with the identity of their Game 6 road opponent next Sunday.
The Jets will now play the Dolphins at Miami on Oct. 18 with kickoff set for 4:05 p.m. ET. That game was originally scheduled for Nov. 15. So the Jets no longer will be playing the Dolphins in back-to-back games in Weeks 10 and 12 with their bye week in between.
The Jets' original Week 6 game, at the Los Angeles Chargers, will now be played Nov. 22, Week 11, in Los Angeles, also with a 4:05 kickoff.
Week 11 was originally the location of the Jets' bye week this season. Their bye week has been moved from Week 11 to Week 10, where the game at Miami used to be.