It's always enlightening to hear Marty Mornhinweg expound on football. The man is so positive, engaging and knowledgeable. And our offensive coordinator held court with Eric Allen for Jets TV recently to catch us all up on a lot of offensive matters in a video that will be live on newyorkjets.com within minutes.
Here as an appetizer is Marty's remarks on five new Jets who've come to his unit this offseason: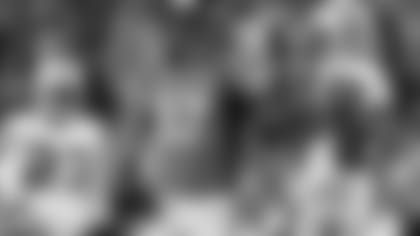 1. Eric Decker's Strengths Go Way Back
"I really liked him coming out of Minnesota. I knew he would be a good player, but he's a fine, fine player, really consistent, big guy. So we're looking forward to getting him on the field and getting him accustomed to the way we go about our business."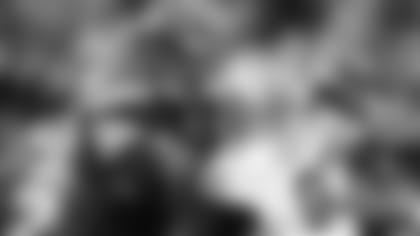 2. Breno Giacomini's Our Style of Player? What Does That Mean?
"Does he act like a Jet, does he play like a Jet, does he think like a Jet? Is he tough, physical? Does he finish? Does he take responsibility? Is he a team player? We could go on and on down the checklist and he's all of that."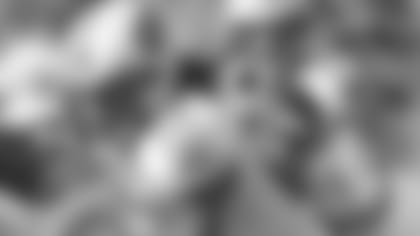 3. Chris Johnson in Space as a Runner, Receiver
"He is very, very good that way. Chris is one of those uncommon players where if you give him some space, if he gets to some air, that he can score from anywhere on the field. That's a great player to have that will certainly help us as we move forward.
Michael Vick and the QB Room**
"Michael is a quality player as you know. At one time he was one of the great dynamic players in this game. And then when I got him several years later, he became a fine, fine quarterback on top of being a dynamic player. Now I believe he's 33, and what great depth we have at quarterback, in Geno, a young rookie who was progressing just beautifully toward the end of the year, and then we add Mike, who's been there, done that, and will compete and push and try to do his best to make Geno the very best. When called upon, I know that Mike can go in and play at a high level. And you've got Matt Simms, of course, a young, quite talented player who's progressing just beautifully within the system."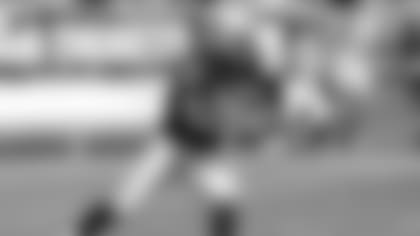 5. Jacoby Ford the Above = Improved Team Speed
"We're always looking for the really dynamic type of player that scores touchdowns. If a young man can do that on a consistent basis, play to play, game to game, year to year, you're going to be pretty good then."
Marty talked about many more things with EA, such as Geno Smith's progress and his relationship going forward with Vick, plus his thoughts on our potentially 12-player draft that lies ahead. We'll let you know here and up top on this story when the video is live on our site.