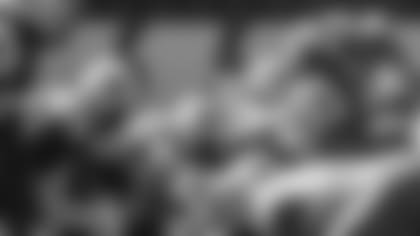 Selected quotes from the Jets' and Dolphins' MetLife Stadium locker rooms following the Jets' home-opening 20-12 loss to their longtime division rivals this afternoon:
Head coach Todd Bowles on if the loss to Miami is a reminder of how tough the NFL is every week...
"I don't need reminders and our team doesn't need reminders for sure. We know every week is a different week. We can't carry this into tomorrow because we play on Thursday, so we have to lick our wounds tonight and keep it moving."
Bowles on two Jets penalties that wiped out sacks of Miami QB Ryan Tannehill...
"You don't explain them, but they're very costly. It's something we chirp on and have been chirping and harping on every single day."
Bowles on how he felt Darnold dealt with adversity...
"There are some things he can do better. I'm not saying he played a great game, I'm not saying he played a bad game. ... Regardless if you're young or old at the quarterback position, you want to take care of the football. It's not just Sam. We didn't play well, we didn't coach well. That's a credit to Coach Gase and his team."
QB Sam Darnold on his emotions coming into his first pro game as the Jets starter...
"I was going out and just playing the same game I've been playing and running the same offense we've been running for a while now. I was just pretty hyped to be able to go out and play in front of our fans, some of the best fans in the world. But again, it was just another game and we came up short."
Darnold on if he saw Miami S T.J. McDonald on his first interception...
"I didn't see him. That's another learning experience I had. Every loss we have as a team, every loss I have as an individual, whether it's a game or it's a play, I'm going to take that as a lesson that I can learn from and not a loss. I learned something on that play and I'm going to come back and probably on that same play, if that same thing happens, probably won't throw it next time."
WR Terrelle Pryor on Darnold and the pass targeted for Pryor that was intercepted at the start of the second half...
"He did great. He's going to be a great player for a long time. He's such a talent, just working with him — God, I wish I could have that play back. I think I could've at least made it incomplete. He works too hoard. We've got to work hard, too. I let him down on that play."
Jets S Jamal Adams on the difference in the game ...
"Credit to them, we didn't come and play our best ballgame. We took a whole half to come out and play Jets football. We didn't execute when we needed to. We missed that opportunity."
DL Leonard Williams on the defeat against the division-rival Dolphins ...
"I'm obviously disappointed about the loss. First home game, we came up with a big win last week, and we wanted to keep staying consistent. But overall I'm not disappointed in my team. Guys are coming in here, hanging our heads high still, nobody's walking around moping and acting like this is the end of the world. We know this is a long road ahead of us and we know we're going to see them later on down the road, and guys are ready to get after the next one."
WR Quincy Enunwa on missed opportunities vs. the Dolphins ...
"We're right there, we're right there. I don't want to keep saying it all year but it's early right now. I believe that we're right there."