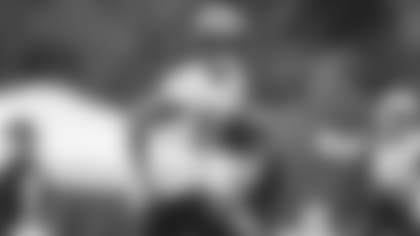 It was a difficult 2021 season for Jets wideout Corey Davis, in more ways than many knew.
Davis came to the Jets from the Titans as an unrestricted free agent off of a 65-catch, 984-yard, five-TD season with the Titans and there were high hopes for him as he moved into the team's WR room and began working with new QB Zach Wilson and in coordinator Mike LaFleur's scheme.
But his receiving line last season was down, in large part because he played in only nine of the 17 games. He fought through a hip injury for three weeks at midseason, then a core muscle issue that required surgery and ended his season five weeks early with 34 catches for 492 yards and four TDs.
But there was more, as Davis revisited with reporters following Thursday's OTA practice in his first public remarks this offseason.
"I was just going through a little bit mentally. The past few years have been pretty rough," he said. "I felt like I hadn't really had the time to dissect everything. I lost my brother, and I never really had time to breathe after that happened. I felt like this offseason for the first time I had the time to think about it and actually put him to rest."
Davis did talk a little last season about losing his older brother, Titus, who died of a rare, aggressive kidney cancer in November 2020 at the age of 27. But he held a lot inside, too. With help from his wife and their infant daughter, he persevered over the loss of the older brother he's called "my guy" and "my best friend."
"It was tough, but I got through it," he said, "and I'm better because of it."
Davis is also better because he's got his core and legs back.
"It feels good, man. I've missed it," he said of turning on his pass routes again. "It feels like it's been a little while, but I'm starting to get back into it and I feel good running around healthy. So I've got to keep it going."
He revisited the injury briefly, saying he was "kind of dealing with it for a few weeks, just trying to find through it. And then it got to a point where I couldn't lift my leg, so I had to do something and get it repaired. That was unfortunate, but I'm healthy now and I'm looking forward."
And Davis likes all the surround parts to the offense that are looking forward now along with him. Of first-round WR Garrett Wilson, he said, "Dude's special. He's got crazy routes, crazy hands and he's really focused." Of free agent TEs C.J. Uzomah and Tyler Conklin: "Those are two dudes that can absolutely ball, and that's just going to open the field for everyone else."
He offered words of praise also for Wilson, who traveled to Nashville this offseason to work with him.
"Zach was on the grand tour this offseason," Davis said of Wilson's working visits with his wideouts. "He went to Arizona, Florida, then he came to Tennessee. It just shows the type of leader he is, the type of guy he is, to hop on a plane and go all across the country to throw with guys. It shows how bad he wants it."
And Davis, who came to the New York area with ideas of becoming the Jets' No. 1 wideout, wants a few things badly as well.
"I wanted to come here and do a lot of things, lead, be a leading receiver, and unfortunately I got injured," he said. "But it's a new year and I'm ready to attack it."