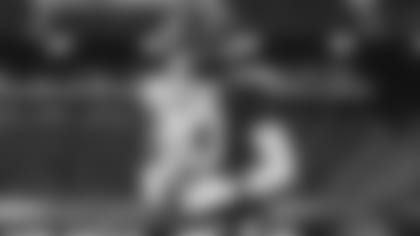 What's New
Other than a new defensive system, the safeties room is similar to 2020. Curtis Martin Team MVP Marcus Maye was franchise tagged and signed his one-year tender although both sides have remained in contact in an effort to work out a long-term deal.
"Yeah, it's still a priority to keep Marcus here long term and we have had productive texts back and forth with his agent, so we're hoping to really dive into this now that the Draft is over," General Manager Joe Douglas said.
Head Coach Robert Saleh added: "We talked before OTAs and then before the offseason program started. We had a really nice discussion. Obviously, him and his agent are working with Joe on trying to get his deal done and hopefully that happens soon."
Douglas added Lamarcus Joyner in free agency, who played cornerback with the Raiders the last two seasons after playing safety with the Rams for five seasons. A second-round pick in 2014, Joyner played two years in St. Louis and three in Los Angeles. He totaled 305 tackles, 12 tackles for loss, 4 interceptions, 2 forced fumbles, 25 pass defenses and 5 sacks with the Rams. He has 420 career tackles, 21 TFLs, 4 INTs, 33 PDs and 5 sacks.
"Coach Saleh has a definitive role for me and I'm very interested in that role," Joyner told Olivia Landis of newyorkjets.com about why he signed with the Green & White. "I think it's going to help me make an impact for this organization and an impact for my legacy as a player as well."
He added: "I'm a fan of Marcus Maye. He's a little younger than me, but he's from Florida and I'm from South Florida. I just followed his career from Florida to the league and I'm impressed with the impact he's had. I'm so happy the Jets brought him back and I hope things go well for him. I'm definitely excited to play alongside him."
Players to Watch
It feels like Ashtyn Davis gets lost in the shuffle when talking about the safeties. Davis was impressive in training camp last year, showing his range and a knack for forcingturnovers. He began the season behind Maye and Bradley McDougald, but started six games (appeared in 10) and had 36 tackles, 1 tackle for loss, 1 pass defense and 1 fumble recovery before he was placed on injured reserve.
The stats aren't eye popping, but he improved from his first start to his final game in 2020. He started to look more comfortable and was playing faster before he sustained an injury. Saleh wants speed at all positions and Davis, who ran track at Cal before playing football, certainly checks that box.
Key Question
The Jets have three talented safeties, but how will they be used in defensive coordinator Jeff Ulbrich's system? Maye had a career year in 2020 with career highs in tackles (88), tackles for loss (4), forced fumbles (2), sacks (2) and pass defenses (11). He also tied a career high with 2 interceptions.
"He can come down in the box, he can play the middle field, he can play the half, he's very versatile," Saleh said. "Just like the comment I made about C.J. Mosley, Marcus Maye fits every system and he'll be just fine."
See the Jets Safeties Leading Up to the 2021 Season