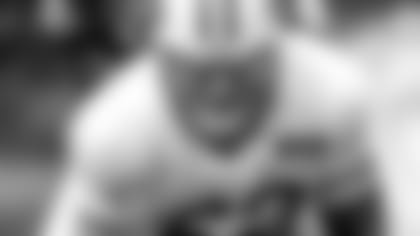 The Jets have made a pair of moves along the offensive line as they signed Alex Balducci and waived Austin Golson.
This is Balducci's second stint with the Green & White. The Jets originally acquired the 6'4", 310-pounder off waivers last May and he spent training camp with the club. The Oregon product spent last season on the Redskins' practice squad and signed a reserve/future contract with Washington in January. Balducci initially signed with the 49ers as an undrafted free agent in 2016 and spent his rookie year on their practice squad as he transitioned from defensive tackle to offensive line.
Golson signed with the Jets as an undrafted free agent in May. He began his collegiate career at Ole Miss and played 12 games as a true freshman before transferring to Auburn where he started at center, left guard and left tackle from 2015-2017.