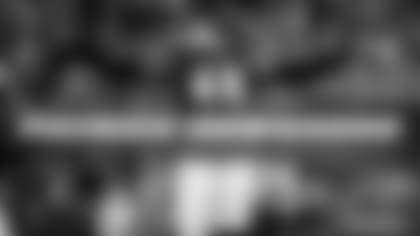 The Jets have signed LB Patrick Onwuasor.
Onwuasor, whose nickname is "Peanut," started in 6 of the 14 games he appeared in for the Ravens this past season. The fifth-year pro tallied 48 tackles, 5 tackles for loss, 3 sacks and 6 QB hits as he transitioned from weakside LB to the middle linebacker.
He originally signed with Baltimore in 2016 as an undrafted free agent out of Portland State. The 27-year-old appeared in 11 games his rookie year (1 start) before appearing in 16 games in both 2017 and '18. The 6,0", 227-pounder has 234 career tackles, 17 TFL, 9.5 sacks and 19 QBH. Onwuasor also has 15 special teams tackles, 8 of which came his first pro season.
"If you watch the Ravens play, the one guy that's always flying around is No. 48," Ravens all-pro cornerback Marlon Humphrey said of Onwuasor. "He definitely works hard, but what makes him really elite is how fast he plays. That's who Peanut is."
Onwuasor, pronounced "oh-WAH-so," is of Nigerian descent and the first LB who didn't play with the Jets last season after Neville Hewitt, Jordan Jenkins and James Burgess returned to the team.