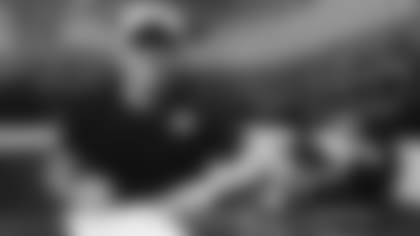 The Jets have signed linebacker Blake Cashman, their fifth-round pick (157th overall) out of Minnesota.
Cashman (6'1", 237) is a product of the North Star State. He helped Eden Prairie HS to a 13-0 record as a senior and four straight state titles. Then in four seasons with the Golden Gophers he played in 48 games and built to another superb senior season last year when he registered a team-leading 104 tackles and 15 tackles for loss.
All of this put him on the Jets' predraft radar.
"Yeah, they were a team that had reached out to me a few times between the combine and the draft," Cashman said. "I met with them at the combine twice and then again at pro day. They were a team that stayed in touch and I know they also spoke with my coaching staff at the University of Minnesota. I felt like it was a great fit and I couldn't be more pumped up and ready to go."
The Jets plucked him with the 157th overall pick of the draft and he could quickly show how great a fit he is by taking down opposing kick returners for coordinator Brant Boyer's special teams.
Cashman is the 10th player out of Minnesota to be drafted by the Jets, the first since DB Kerry Glenn in 1985, and the second LB, after Mark Merrill was taken in the second round in 1978.