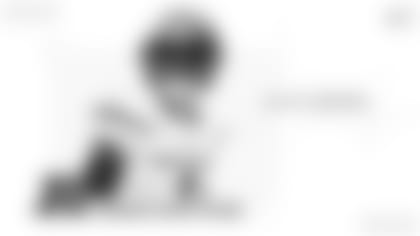 Jets rookie CB Sauce Gardner has been named AFC Defensive Player of the Week in 7 for his performance against the Broncos.
Gardner led the Green & White with 10 tackles tied for the team lead with 3 PDs in its 16-9 win at Denver. Two of his pass defenses came against WR Courtland Sutton in the end zone. The first one was with just over 4 minutes remaining in the first half with the Jets up 7-6. The second one came on fourth-and-3 with 2:00 left in regulation as Broncos QB Brett Rypien took a deep shot that Gardner broke up.
"He's doing a heck of a job," HC Robert Saleh said after the game. "He had a play in the first half on [WR Jerry] Jeudy. He's playing at a very high level and teams are going to test him. The next step he has to take is you've got to take one. He's got to take the ball. Once he starts taking the ball, he will be eliminated from progression. The same thing for D.J. [Reed]. Both of our corners played lights out today and so really, really excited about this."
Gardner is the only rookie since 2000 to have at least one pass defense in each of his first seven games and he leads the NFL with 12 PDs. He ranks No. 4 in the NFL among CBs who have played at least 50% of their team's snaps with an 81.2 Pro Football Focus grade. His 90.2 grade in Week 7 was the second best in the league.
"I played decent today," Gardner said. "On that [fourth down] play, I was just looking through my man to the quarterback, trying to locate the ball. The receiver was a little aggressive, so it was hard for me to spot the ball. My facemask was all over the place, but I finally ended up just playing through his hands and made a pretty good play."
He added: "I pride myself on being the best teammate I can be in whatever way. I knew my teammates were counting on me when the ball was in the air. I just had to step up and make a play."
DL Quinnen Williams earned AFC Defensive Player of the Week honors for his efforts in Week 6.