After serving as the Jets' quarterbacks coach for one season, Jeremy Bates will take over the play-calling reins in 2018.  The team made it official Wednesday that Todd Bowles has selected Bates as his new offensive coordinator/quarterbacks coach. In addition, the team announced the hirings of Rick Dennison and Steve Jackson to the positions of offensive line coach/run game coordinator and assistant defensive backs coach, respectively.
"Jeremy is a talented coach who has a sound understanding of what it takes to build a successful offense," Bowles said. "Having spent last season with us, he offers continuity and has a good sense of what we need to do to improve. I look forward to him working together with our offensive coaches."
Reunited with Josh McCown last season, Bates helped the 15th-year veteran set season career highs with 2,926 yards and 18 touchdown passes. McCown's 67.3% completion percentage ranked third in the NFL when he broke his hand at Denver in Week 13. Under Bates, McCown became the sixth different quarterback to claim the Curtis Martin Jets Team MVP award.
Bates worked for Jon Gruden in Tampa from 2002-04 and Mike Shanahan in Denver from 2006-08. His NFL coaching start came with the Buccaneers as an offensive quality control coach and he was promoted to assistant quarterbacks coach in 2004.
Bates was the Jets' QBs coach in 2005, a season which saw him mentor Chad Pennington, Vinny Testaverde, Jay Fiedler, Brooks Bollinger and current Texas Tech head coach Kliff Kingsbury. In Denver, Bates served the roles as offensive assistant, wide receivers coach and QBs coach from 2006-08. In that last season with the Broncos, Bates experienced tremendous success as Jay Cutler passed for a career-best  4,526 yards and Denver finished No. 2 in the NFL in total offense and No. 3 in passing offense.
Following his stint with the Broncos, Bates was an assistant head coach/offense for Pete Carroll at USC in 2009. Bates followed Carroll to Seattle and called plays as the 'Hawks offensive coordinator for a season. He then coached Cutler and McCown in Chicago during the 2012 campaign.
Last February, Bowles tabbed Bates as his QBs coach. The 41-year-old, who played football at Tennessee and baseball at Rice, is the son of former long-time NFL and college coach Jim Bates.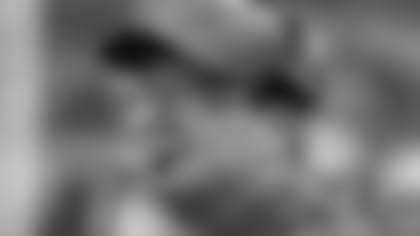 Dennison, Bates Coached Together in DenverDennison most recently served as Buffalo's offensive coordinator. The Bills finished sixth in rushing last season, averaging 126.1 yards per game.
Holding the offensive coordinator post in Denver in 2015-16, Dennison helped the Broncos win Super Bowl 50. He was the Ravens' QBs coach in 2014 as Joe Flacco set a then-career high with 3,986 passing yards in addition to 27 touchdowns.
During Dennison's four seasons as Houston's offensive coordinator from 2010-13, the Texans amassed an NFL-high 29 individual 100-yard rushing performances. Arian Foster, who earned All-Pro honors in three of Dennison's four years, accounted for 24 of those 100-yard games.
Dennison had a 15-year run with the Broncos from 1995-2009, filling several roles along the way. In his first five seasons as Denver's offensive line coach (2001-05), the Broncos rushed for a league-high 11,644 yards and had four players reach the 1,000-yard mark. Serving as the Broncos' offensive coordinator from 2006-08, Denver ranked seventh in yards per game and was one of two teams to rank in the top ten in both passing and rushing.
In New York, Dennison will be reunited with Bates. In Denver, Bates served as Dennison's offensive assistant, QBs coach/wide receivers coach and QBs coach, respectively, from 2006-08. The Broncos had a 1,000-yard receiver in each of those three seasons and helped Jay Cutler to a then-franchise-record 4,526 passing yards with 25 touchdowns in 2008.
A Colorado State alum, Dennison signed as an undrafted free agent linebacker with the Broncos in 1982. He appeared in 128 career games, collecting 514 tackles, 6.5 sacks, four interceptions and six forced fumbles and played in three Super Bowls.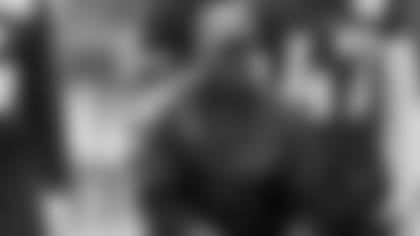 Jackson Had Been Oilers/Titans DB, CoachJackson will be entering his 15th season as an NFL assistant coach. His past two seasons he was Tennessee's assistant secondary coach. Before that he coached with Detroit in 2013, Washington from 2004-11 — where he helped guide S Sean Taylor to two Pro Bowl berths before his untimely passing — and Buffalo from 2001-03.
As a player, Jackson spent his entire nine-season pro career with the Houston Oilers/Tennessee Oilers/Tennessee Titans franchise. He played in 118 regular-season games and eight more playoff games (28 total starts), compiling 14 interceptions and 9.0 sacks, including one pick against the Jets in the 1993 season finale and one sack against the Green & White in the '98 meeting at Vanderbilt. His last pro game was as a Titans DB against the St. Louis Rams in Super Bowl XXXIV.
Jackson was a third-round pick (No. 71 overall) of the Oilers in the 1991 draft out of Purdue, where he was a four-year starter and a Jim Thorpe Award semifinalist as a senior. He replaces Daylon McCutcheon, who served in the same capacity from 2015-17. McCutcheon informed the team he would not return this season in order to spend more time with his family.