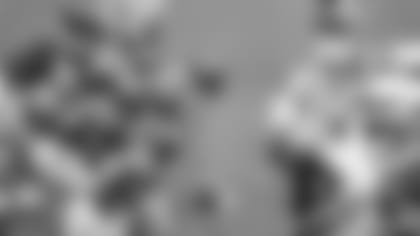 At his two stops as a head coach in the NFL, first with Miami and now with the Jets, Adam Gase has held sway calling the plays on offense. From Ryan Tannehill to Sam Darnold to Joe Flacco, that's just the way it was and is.
During a press conference on Monday, Gase was asked if he had, or would consider relinquishing his play-calling duties to an assistant, either offensive coordinator/quarterbacks Dowell Loggains or running backs coach Jim Bob Cooter. They both have been offensive coordinators with other teams in the NFL.
"I think for the last four years I've toyed with the idea every once in a while," Gase said. "I don't think I'm ever opposed to trying something to change things up. I'd say everything is on the table at this point."
He added: "I think maybe a couple of preseason games I have."
QB Joe Flacco, who stood in for an injured Sam Darnold (shoulder) on Sunday, said that "I haven't had that conversation yet."
Gase spoke about the team's battle against Arizona and other matters:
On the status of Darnold and OL Mekhi Becton for Sunday's game at Miami: "We'll see how the week goes, it's really how they both feel. Today and tomorrow it's to keep working them through their rehab and things they do in the training room. Once we get to Wednesday we'll have a better idea. There are a few days to see where these guys are at healthwise."
Specifically on Darnold: "It's really just the healing process he's going through, how he would feel in practice throwing and how far he can throw. The next two days will be critical. I think it'd be really hard to convince him to take an exact amount of time [off]. Sam does do a good job working on rehab. He's a pretty quick healer."
Reaction to Le'Veon Bell's activity on social media: "We just go back to work, that's the route we go instead of just talking about it. It seems that's the way guys want to do it nowadays."
On getting rookie RB La'Mical Perine more touches: "We're looking at everything, trying to figure out what's best for us going forward. If it means Perine has more carries, we'll do that. I just want him to be in a good position so he can grow. Not too much on his plate too fast. We're looking to keep him going in the right direction. Getting him more involved is a good thing."
Joe Flacco's Self-Assessment
QB Joe Flacco, a New Jersey native and 13-year NFL veteran, is comfortable in his skin and old enough (35) to be able to compare and comment on his body of work with a frankness that goes with his years.
Making his first start since Week 8 last year in Denver, and after neck surgery and a long rehab, Flacco completed 18-of-33 passes for 195 yards and 1 TD in Sunday's loss to Arizona.
"My main message is that we just have to clean things up, keeping our heads up," Flacco said. "We have 11 games to go and we all have to be in this fight together."
Flacco acknowledged that he started slowly, tentatively. On his first pass, he failed to connect with an open WR Jeff Smith who was cutting across the field.
He was asked if he was perhaps a little rusty. "I would agree," he said. "I definitely came out tentatively for whatever reason and made some tentative throws. I guess I was just trying to get some completions. After that first series I felt better and was able to play some football."
Schedule Shuffle
Multiple positive tests for COVID-19 among several NFL teams have forced the league to alter the schedule of eight teams -- including the Jets.
The Jets' game at the Los Angeles Chargers that was scheduled to be played next Sunday has been moved to Nov. 22 in Week 11, which was to have been a bye week for the Jets. The game at Miami, which had been scheduled to be played on Nov. 15, will now be played on Sunday.
"We honestly found out Sunday after the game, it definitely changes things," Jordan Jenkins said on Monday. "First and foremost we need to hydrate now. It's a big change going down to Miami, we know how hot it will be and you've got to account for.
"Especially after watching the way Miami got after San Fran [winning, 43-17, on the West Coast] we have to get ready. It's not the same Miami team as before, they're out there playing hard and scoring a lot. They're a dangerous team. We're amped up for a division game. It's the same story line: the Fish and the Jets. An old school battle."
The shift of the game at the Chargers to Nov. 22 means that the Jets will play three times on the West Coast over five weeks. After the game against the Chargers, the Jets will host Miami (Nov. 29) and Las Vegas (Dec. 6) and then will play at Seattle (Dec. 13) and at the Los Angeles Rams in Week 15 (with the exact date to be determined).
The Jets' week off has also changed -- from Week 11 to Week 10. The league made the changes after announcing on Sunday that the Broncos-Patriots game, which had been pushed back to Monday, would be postponed until next weekend.
Penalties Update
The Jets and the Arizona Cardinals entered Sunday's game tied with the most penalties (32) in the NFL this season.
The Cardinals left MetLife Stadium with a victory, but still are tied for the league lead in penalties, but this time with the Tampa Bay Buccaneers -- each team with a total of 42.