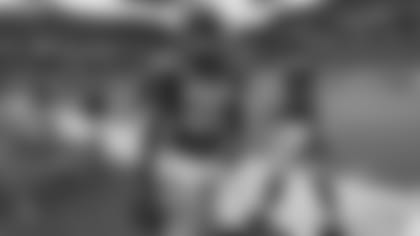 Jets S Marcus Maye received a 93.2 grade from Pro Football Focus, the fourth-highest of any player in the NFL in games of Week 6.
Maye had his first interception of the year, picking off QB Ryan Fitzpatrick. He also had 2 tackles.
"I just read the route and did what I'm coached [to do]," Maye said after the game. "See the ball in the air, go get it. They tried to set that move up a couple times earlier in the game and I was waiting on it, being patient. Fitz finally threw it and I was there ready for it."
Maye, a team captain, has totaled 34 tackles, 3 tackles for loss, 2 sacks, 1 INT and 1 forced fumble this season.