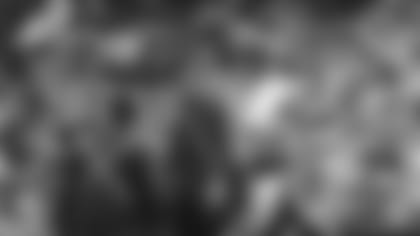 Adam Gase also feels strongly both ways. As did general manager Joe Douglas on a conference call Monday, Gase on his conference call today was asked about the blockbuster trade of S Jamal Adams to the Seahawks and explained why he felt it was a good deal all the way around.
"As a coaching staff and myself, we wish Jamal nothing but the best," Gase said at the top of his media session this afternoon. "He was an incredible talent that I feel lucky enough to be around for that one year, and playing against him for two years, I know he was always a tough guy to go against. And obviously we have to go against him one time this year late in the season.
"But our organization, we want nothing but the best for him. Hopefully he has great success in Seattle. I know he's with a great coaching staff. I know a lot of those guys there and he'll fit in great with that scheme and that organization. The whole situation ends up being a win-win for both sides."
The natural follow-up question was why Gase was on board with trading such a top talent. One reason obviously was the player (S Brandon McDougald) and the three draft picks the Jets got in return. But the head coach explained that there was another compelling reason that had to do with the unhappiness Adams expressed through his social platforms recently toward Gase, Douglas and the organization.
"Every situation's different with every player," the coach said. "For us, we always look at it as we want guys that want to be here. And obviously he didn't want to be here anymore. So the decision was made to move on."
And in moving on, Gase, like Douglas a day earlier, disagreed with some critics who think the Jets are "punting" in 2020 before the first of the two first-round picks from the 'Hawks comes around in the '21 draft.
"It's a team game, you know," he said. "We've got a bunch of guys that are excited to get going, and those are the guys I'm going to focus on. I'm extremely fired up to get this roster that Joe D and our personnel guys did a great job of assembling this offseason."
Specifically, Gase said he likes the physical and mental makeup of his second Jets team as training camp gets closer to liftoff. He said he especially likes the depth that has been created this offseason.
"That really gets me excited, just being able to look at our depth chart and seeing the guys we have competing for starting spots," he said, "knowing that some guys that may have started for us last year, if they're not starters this year, we have stronger backups than what we had last year. I really feel like we have a way deeper roster.
"And I really love the attitude this locker room has. Just being around a lot of the guys that are returning, we had a lot of changeup there midway through and I feel like those guys, they found ways to win games, they did it right, they came to work every day, they really tried to do everything the coaching staff asked them to do. And now with the new guys we've added, I feel like they're the right guys."
Gase said the skills of the current players in the building plus the frame of mind that all football players seem to possess can help the Jets get the job done this year whatever the challenge, be it no No. 33 in the deep middle or hurrying to build on-field chemistry after a virtual offseason or dealing with anything the COVID situation may throw at them in the months ahead.
"Football players, they figure out a way to get it done, they figure out a way to adjust to the situation at hand," Gase said. "That's what I expect our guys to be able to do. I do think we've got the right kind of guys in this locker room, that they're going to do everything they can to put themselves in position so that once we get rolling with this thing, we'll be ready to go."