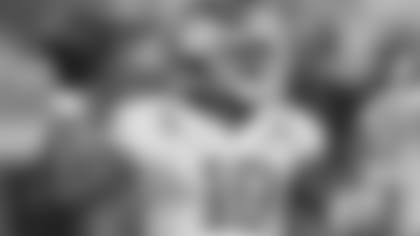 We crowned our four-pick Round 6 by selecting one of the more well-known names available in the 2014 NFL Draft, QB Tajh Boyd of Clemson.
Boyd's selection came after we used our first two compensatory picks of the round to the less familiar names of wide receiver Quincy Enunwa of Nebraska and DE Ikemefuna "IK" Enemkpali of Louisiana Tech.
Then after Boyd's selection, we finished our first 12-selection draft since 1998 by tabbing Utah outside linebacker Trevor Reilly with our seventh-round choice, No. 233 overall.
Boyd put up many impressive numbers in his career. He threw for 107 touchdowns with just 39 picks while adding 26 TDs on the ground over his four seasons with the Tigers. He saw his completion percentage increase every year, finishing at 68.5% as a senior.
Boyd (6'1", 222) finished his career as the ACC leader in total touchdowns (133) after leading the conference in the category each of the past three years. Boyd earned ACC Player of the Year honors in 2012. He's also the first quarterback in ACC history with 30-plus TD passes in three seasons.
This is our seventh Clemson selection all-time, the first since WR Chansi Stuckey in 2007, and the first Tigers QB in our history.
Head coach Rex Ryan's son Seth was college teammates with Boyd.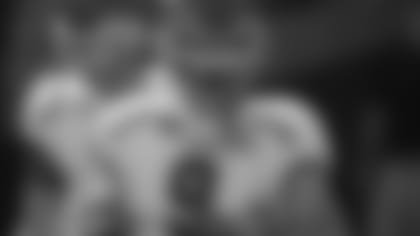 7. Trevor Reilly, OLB, Utah
Reilly has good size at 6'5" and 245 pounds and he threw his weight around from the Utes' DE and OLB spots, making 100 tackles, nine of them for sacks and 16.5 tackles for loss. That senior season led to All-Pac 12 first-team honors and a spot as a semifinalist for the Butkus Award that goes to the nation's outstanding linebacker. He was also a Utes team captain, one of five team captains selected by the Jets on day three of the draft.
For his four-year Utah career, Reilly compiled 235 tackles, 20.5 sacks, 37.5 TFLs, eight forced fumbles and two interceptions.
A fun-loving sort, Reilly as a 16-year-old set a Guinness Book of Records mark for eating a raw onion in 1 minute, 35 seconds, beating the former record by 65 seconds. But he lost the record to some other enterprising person, name unknown, who wolfed down his onion in 43.5 seconds.
He's the fifth Utah player drafted by us and the first since we brought in DT Sione Po'uha in the third round in 2005.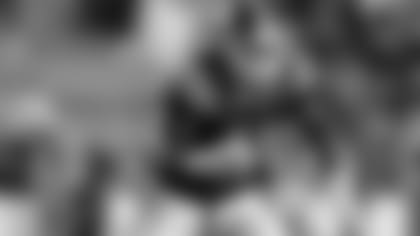 6C. IK Enemkpali, DE, Louisiana Tech
With back-to-back compensatory picks in Round 6 of the 2014 NFL Draft, the Jets have selected their third wide receiver of this draft, Quincy Enunwa of Nebraska, and their first DE, Ikemefuna "IK" Enemkpali of Louisiana Tech.
Enemkpali earned All-Conference USA first-team honors and the team's Willie Roaf Lineman of the Year Award as a redshirt senior after tallying 47 tackles (11 for loss), 5.5 sacks and two interceptions. Over his four seasons with the Bulldogs, Enemkpali racked up 148 total tackles, 17.5 sacks and 32 TFL.
His full name is Ikemefuna Chinedum Enemkpali. This is our first-ever selection of a Louisiana Tech product.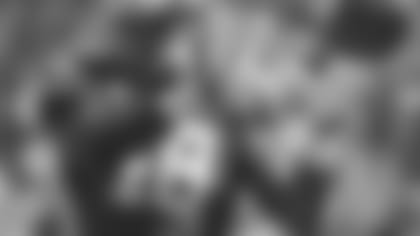 6B. Quincy Enunwa, WR, Nebraska
Enunwa (6'2", 225), the draft's 210th overall selection, has great size and long arms and 4.45 speed in the 40, all of which he used to catch a Cornhuskers single-season record of 12 touchdowns, eclipsing the mark set by Heisman Trophy winner Johnny Rodgers. Two of those TDs came in Nebraska's Gator Bowl win over Georgia, and one of those two was a school-record 99-yard catch-and-run.
For his senior season, Enunwa had 51 catches for a team-leading 753 yards. His four-season totals were 115 catches for 1,526 yards (13.3-yard average) and 15 TDs.
Enunwa was also a team captain as a senior, and thus was the third senior team captain taken in the Jets' last four selections.
He is the 18th 'Husker drafted in our history, the first Nebraska WR we've ever drafted, and the first 'Husker we selected since we took G Matt Slauson in 2009.
We'll have one more pick in this round — also a compensatory — and one more selection in Round 7.
6A. Brandon Dixon, CB, Northwest Missouri State
We've selected CB Brandon Dixon out of Northwest Missouri State with our first pick in the sixth round, 195th overall.
Dixon (5'11", 203) ran a 4.41 40-yard dash at the NFL Combine. He earned NCAA Division II All-America first-team honors and was an All-MIAA first-team pick.
As a senior Dixon, started 14 games and recorded 36 tackles and one interception on top of 11 pass breakups.He had six interceptions and 22 PBUs in his two seasons at NMSU after spending his first two seasons playing for Joliet JC.
Dixon wore jersey No. 1 for Northwest Missouri State while his twin brother, Brian, wore No. 2 and started at the opposite corner for the Bearcats, who won their fourth Division II championship.
This is the first selection in franchise history of a player from Northwest Missouri State and our second cornerback selected in this draft, following the choice of Maryland's Dexter McDougle in Round 3.
Our 1977 draft choice, RB Kevin Long out of South Carolina, was also selected 195th overall and went on to rack up 28 touchdowns over his five-year Green & White career.