Home Sweet HomeSunday's Jets-Dolphins marks the eight time the AFC rivals will play in the Green & White's home opener. After dropping contests at Buffalo and at Oakland, the Jets return home for five of their next seven contests and seven of 10 overall.
"One of the things we worked on all offseason was holding each other accountable and kind of growing as a team," said Jets C Wesley Johnson. "I think we're at the point that we don't even really look at it as a test in terms of becoming divided or anything like that. We just want to win and we're going to go out and do our best to beat the Dolphins."
Return of ASJAfter completing 67.2% of his passes in Weeks 1-2, veteran Josh McCown is ready to add a big target in TE Austin Seferian-Jenkins. After serving a two-game suspension, the trimmed down ASJ will make his 2017 debut Sunday.
"Austin is a big target number one, and he's got a huge catch radius," McCown said during an appearance on Inside the Jets. "When he can get into man coverage against 'backers and safeties, there's always a space for the ball with Austin because you can put it back shoulder, you can put it up high. He's a good route runner and he will help us in the run game as well."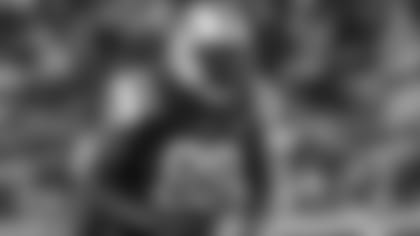 Ground GainsAfter emphasizing the rush attack last week in practice, the Jets used a three-back approach against the Raiders and amassed 126 yards on the ground while averaging 5.0 yards per carry. The Dolphins, a club that ranked No. 32 in the NFL in terms of yards per rush (4.8) last season, limited the Chargers to just 3.1 yards a carry in Week 1 as five-time Pro Bowler DT Ndamukong Suh dictated play inside.
"They're exactly kind of what their reputation is," said Johnson of the Dolphins. "Their big, their fast and their physical. We have to buckle down, prepare the right way and play the game we know how to play."
Lot of LandryMiami QB Jay Cutler looked for WR Jarvis Landry early and often against the Bolts. Landry was targeted 15 times in the Dolphins' 19-17 triumph, hauling in a league-high 13 receptions for Week 2 action. Most of his 78 yards came after the catch and Landry led the NFL in YAC last season with 630. The Jets have to be cognizant of Cutler's deep shots to Kenny Stills and DeVante Parker, but they also have to tackle extremely well against the 5'11", 203-pound Landry.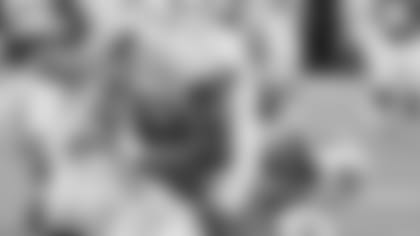 Full-Time ThingBowles insists his team's tackling issues are not a full-time thing and evidence supports that claim. The Jets held the Raiders to a 3.4-yard average on 25 carries but were gashed on a pair of runs that resulted in 43- and 52-yard touchdowns for Cordarrelle Patterson and Jalen Richard. Up next is RB Jay Ajayi, as second-year player who rushed for 1,272 yards last season. The 6'0", 223-pound Ajayi also excels in yards after contact and he is coming off a 122-yard effort in Los Angeles.
"With this running back we have coming in here this week, it's going to be another challenge there waiting for us," said DL Steve McLendon. "We wouldn't want anything less. If it's not challenging, then we don't want it. We want the challenge, we accept the challenge."