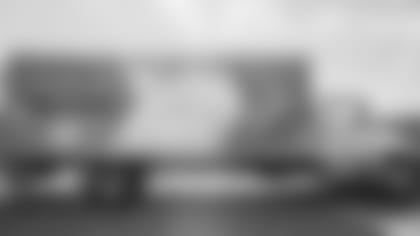 The New York Jets have announced an exclusive multi-year partnership with Hino Trucks, the fastest growing truck brand in the United States. The agreement marks the first professional sports partnership for Hino Trucks and brands them the official commercial truck of the New York Jets.
"The New York Jets are extremely proud to be the first professional sports team to collaborate with Hino Trucks," said New York Jets President Neil Glat. "Hino's commitment to their customers and the community makes them an ideal partner for our organization."
As the exclusive commercial truck of the New York Jets, Hino Trucks will become the presenting partner of the Jets Facebook Watch Series 'One Jets Drive: 2018 Training Camp.' The four-part series features exclusive footage from Jets Training Camp including the team's travel, using Hino Trucks, to Richmond, Virginia, for a joint practice with the Washington Redskins. View the latest episode.
"Hino Trucks and our participating New York metropolitan dealers, are thrilled to take this step with the New York Jets as our first sponsorship of its kind," said Glenn Ellis, Sr. Vice President, Customer Experience. "As our partnership with the New York Jets developed, it became apparent that we have the same philosophy and fan base – people committed to working hard, passionate about what they do and connected to the streets our trucks operate on. Our partnership will go far beyond game days and will bring together two great New York brands working together throughout the entire year."
Additionally, the partnership provides Hino Trucks custom advertising featuring Hino Trucks employees on SNY during the 'Jets Pre Game Live' and 'Jets Post Game Live', as well as stadium signage including LED, Pylon and televisions throughout MetLife stadium during preseason and regular season home games. Hino Trucks will also gain opportunities through the Jets Mobile App, the team's social channels and newyorkjets.com.
Nine local Hino Trucks dealers will be participating in the partnership. Participating local dealers will be able to use the Jets logo at retail in conjunction with Hino advertising and promotion. Dealerships includes:
Milea Truck Sales – Bronx, NY
Milea Truck Sales - Brooklyn, NY
Milea Truck Sales - Queens, NY
Frank's Truck Center – Lyndhurst, NJ
Metropolitan Truck Sales - Lakewood, NJ
H.K. Truck Services – South Plainfield, NJ
Gabrielli Truck Sales - Jamaica, NY
Hawthorne Auto Sales Company, Hawthorne, NJ
Van Buren Truck Sales – Garden City Park, NY