In my interview at auditions, Denise asked me, "Tell me one special moment as a Flight Crew Cheerleader and why." I did not hesitate to answer this question and this is why!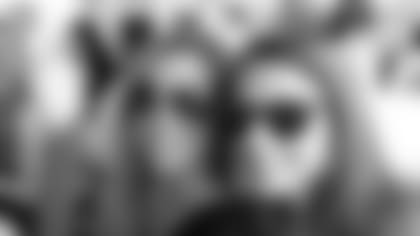 As a young girl I always watched football with my brothers. I always loved dancing and always enjoyed watching the cheerleaders on the sidelines. When I got a little older I actually got to meet a Miami Dolphins Cheerleader. She also danced in my middle school and had the same dance teacher. At that moment I knew I wanted to one day be a NFL cheerleader but I was a big tom-boy and could not let go of my passion for soccer. I continued to dance and play soccer even into college but I knew something was missing. I went to JETS games any chance I had and I knew that's where I needed to be.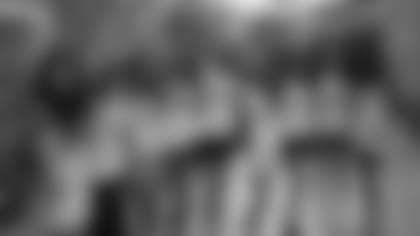 Making the squad was a dream come true and it all didn't hit me until opening day last year against the Baltimore Ravens. I was standing in the tunnel waiting to go out, and my heart was racing. I was about to share the field with people I grew up watching, a team I love, and girls that I spend all summer working hard with. The rush of hitting my spot on the field and looking around the stadium to 82,000 people who are all there for the same reason is just so passionate.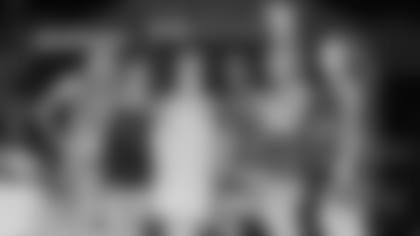 This year against the Dallas Cowboys I got it all back and Sunday night was something I will talk about for the rest of my life. I have the best job in the world and the best seats in the house. Sunday night I got to share this all over with my Flight Crew girls. Some new, some old, but we all felt the same exact sensation. I told my "little" little sister on the squad that I would look at her after the game and she would know what I meant when I said, "Words can't explain the feeling you will have when you walk on that field."
It was a big night for the NFL but most importantly a big night for our country. It was an honor to perform our hearts out for all who gave their lives so that we can be free. Never forget 9/11. We stand strong.
All our late practices, the pressure, the anxiety, our outside world troubles … all this doesn't matter. Stepping out on that field every Sunday is what makes it all worth it. There is nothing more healing, nothing more exciting, and nothing more that I love than to be cheering for the New York Jets. This year our Flight Crew Cheerleaders have an amazing bond and strength as a team. This is only the beginning and I am look forward to an amazing season! See you on the side line, JETS FANS!
1, 2 Flight Crew — GO GANG GREEN!