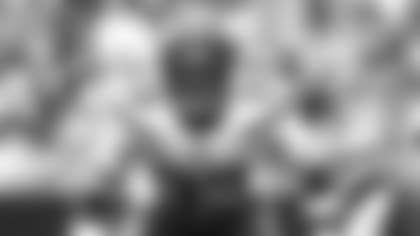 During Sunday's game, Jamal Adams was doing his best to strut his stuff, keep his defense and his team pumped, make sure everyone's chins were up.
After the Jets' 31-6 loss to the Eagles, the Jets safety and captain was less loquacious than usual over how those tasks are going but still was not conceding a thing in the face of the Green & White's 0-4 start to 2019.
"I mean, anytime I step on the field, man, I expect to win. We all do. But it didn't happen," Adams said. "We lost. It doesn't matter. So I'm frustrated, I'm upset. It is what it is."
The Jets defenders didn't play a perfect game by any means, but conversely, they did well in limiting Philadelphia to 256 yards, holding them to a fair 5-of-13 on third-down conversions and twice stopping the home side cold on fourth-down gambles.
They were guilty of yielding only 17 of the Birds' 31 points. The two touchdowns came at the end of half-field series, 53 yards on the hosts' opening drive, then 42 yards on the last drive of the half. The longest drive of the day was for 77 yards in the third quarter but again the defense slowed the Eagles in the red zone and held them to a field goal.
"We're coming together, we're making plays, and I'm speaking for the defensive side," Adams said. "Obviously we still can't give up certain plays, but I thought we played well today. But as a team, we have to continue to play hard."
And while No. 33 agreed that it would help to add Nos. 14 — QB Sam Darnold — and 57— MLB C.J. Mosley —back into the mix after their health issues are all cleared up, that won't lift the burden of trying to get the Jets on the winning track off his shoulder pads.
"I hope so. We'll see, man," he said of possibly getting Darnold back for Dallas next Sunday. "We've just got to continue to do what we do. I've got to continue to do my job as one of the 53 guys here. I've got to hold everybody accountable. As one of the leaders, I've got to make sure everybody's keeping their head up high, playing fast, and we're controlling what we can control."
Underscoring those sentiments, Adams sent out a tweet from the Jets' bus back to North Jersey not long after the team left its locker room at the Linc: "No matter the circumstances, you'll never be able to take the luv & joy that I have for this game."
That love and joy will come in handy as the Jets get back to work for a tough home game next Sunday against the Cowboys.