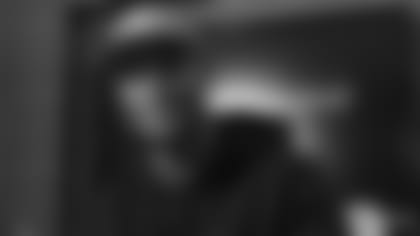 The Jets this offseason have added some key pieces in both players and coaches. And ESPN's Sal Paolantonio thinks those pieces could have a major impact both in the locker room and within the division.
"When I look at the offseason and I look at free agency and coaching changes, I say two things," Paolantonio told newyorkjets.com's Eric Allen at the NFL League Meetings. "Did you change the balance of power on your team, and did you change the balance of power in your division? I think the answer to the first question is definitely yes."
While adding new faces and talent to the roster is one of the most significant parts of the offseason, which the Green & White excelled in, having an individual to both lead and coach that talent towards success is even more critical.
"I will start not with Adam Gase, but with Gregg Williams. I think Gregg Williams will bring a different energy into those meeting rooms, a different level of expectation into those meeting rooms," he said. "Gregg Williams will hold guys accountable in a very vocal way."
The Jets are the eighth stop for Williams in his career as an NFL coordinator. He is best known for helping the New Orleans Saints win the Super Bowl after the 2009 season. During the past two seasons, Williams spent time with the Cleveland Browns, and as their interim coach last year, he led the Browns to more wins in eight games (5) than they had in their previous 51 games.
The Jets new defensive coordinator provides the team with the ability to alter the balance in the locker room, but he's not the only factor in making a difference for 2019.
"Le'Veon Bell changes the balance of power within the division," Paolantonio said. "To me if the team can run the ball, that takes pressure off your second-year quarterback, that's pretty obvious. And you need to do that. If you calm him down and keep him on schedule with the running game, the formula is you will win more football games."