The opinions, analysis and/or speculation expressed on newyorkjets.com represent those of individual authors, and unless quoted or clearly labeled as such, do not represent the opinions or policies of the New York Jets organization, front office staff, coaches and executives. Authors' views are formulated independently from any inside knowledge and/or conversations with Jets officials, including coaches and scouts, unless otherwise noted.
Addressing what the Jets have addressed this offseason: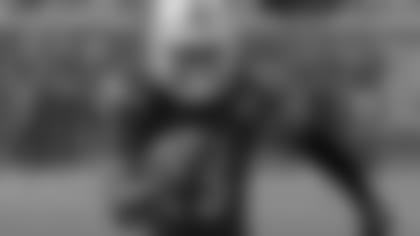 Best Draft Pick — Of course that should be your first one. Hard-hitting Calvin Pryor and Rex Ryan — whose last monster over the middle, Jim Leonhard, was 5'8" — already are picking out furniture together.
Most Intriguing Pick — Jace Amaro. A thicker, more bruising version of Dustin Keller, whom you will remember was healthy when Mark Sanchez was winning four playoff games his first two NFL seasons. Amaro was only the third tight end taken, good value at No. 49. And while he played in the spread at Texas Tech, we doubt if getting one more blocker was a Jets priority.
Most Foolproof Pick — None. There are questions about Pryor's coverage skills.
Greatest Brainstorm — Dexter McDougle. When you have that many later-round picks to come up with good backups, the third round is the perfect place to take a shot at the guy of promise who dropped on boards because he is coming off an injury. Surgical techniques have come farther than some teams' thinking on this. This cornerback might be a project, but a worthwhile undertaking.
Positions of Need Addressed in the Draft — Most of them. Despite claiming to draft true to his board, John Idzik certainly appeared to try to fill four of his biggest holes — safety, cornerback, wide receiver and tight end — with the first four picks. Not until later did the Jets select players at positions he most aggressively attacked — quarterback, offensive line, running back — in free agency.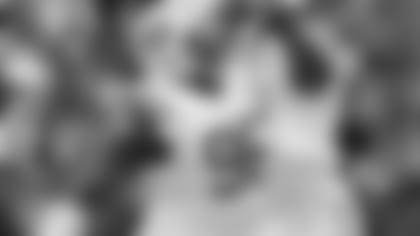 Position of Greatest Need, Least Addressed in the Draft or Free Agency — Unless McDougle is starting by October, the Jets still require a cornerback to replace Antonio Cromartie, plus a big step-up in consistency from Dee Milliner, the spark he showed at the end of 2013 notwithstanding. This could be a monster year for both Muhammad Wilkerson and Sheldon Richardson. It might have to be.
Position of Second-Greatest Need, Least Addressed in the Draft or Free Agency — A deep threat. Reports were than John Idzik tried to trade up for Marqise Lee, taken 39th by Jacksonville, so the GM's heart was in the right place, even if, armed with 12 selections, he never made a move.
This certainly was the position at which to go for some home runs. Eric Decker projects as the same reliable No. 2 receiver he was in Denver, Jalen Saunders wouldn't have lasted until the fourth round if he weren't 5'9", and incumbents Jeremy Kerley and David Nelson are possession types. It's still a stretch to suggest that this offseason the Jets really stretched any defenses.
Least Heralded and Best Free Agent Signing — Nick Folk. Just a kicker, right? Yeah, but one who missed only once from under 48 yards and just three times total all season.
Position of Greatest Depth — Running back. With Chris Ivory and Bilal Powell returning to a running attack that ranked sixth in the NFL in yards per game, the Jets will be able to keep Chris Johnson fresh.
Position of Least Depth — Offensive line. Breno Giacomini, who replaces a not easily replaced Austin Howard, received mixed performance reviews from Seattle and the Jets need a second-year jump by Brian Winters. Other than to take the necessary step of re-signing Willie Colon, the Jets didn't take an OL until the fourth round, when they selected Dakota Dozier, a project from Furman who played against largely FCS competition.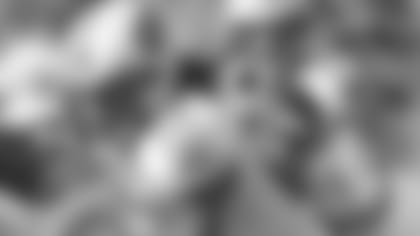 Best Free Agent Signing — Johnson, because he best addressed the speed issue. Certainly Michael Vick is one of the most proven added dimensions in the game's history, but he also is an increasingly proven health risk.
Best Reason to Like John Idzik So Far — After two free agent classes, it seems safe to say that on his watch the Jets are not likely to get stuck with big, dumb contracts that will inhibit their ability to spend on somebody really worthwhile. At some point Idzik will have to take a shot. We're just not sure that makes huge sense coming off 8-8.
Safest Prediction — With nine picks in the last four rounds — several of whom can run — the Jets should have improved their kick coverage teams. They gave up the fourth-most punt-return yards in the NFL last season and were 16th in kickoff-return yards allowed.
Late-Round Pick with Best Chance of Eventually Starting — Shaq Evans. At 6'1" and 213 and with excellent hands, he should develop into an extremely reliable possession receiver.