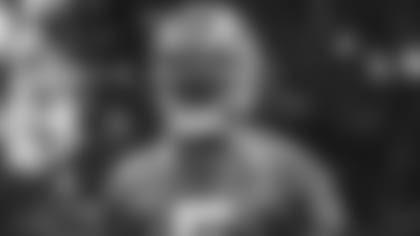 While bragging rights for New York may be on the line in Friday's MetLife Bowl, Giants head coach Pat Shurmur is pulling for his former quarterback Teddy Bridgewater.
In the summer of 2016, Shurmur was the Vikings tight ends coach and Bridgewater was an ascending player entering his third year with the club. When the signal caller suffered a devastating knee injury late in training camp, Shurmur was standing a few feet away from the now 25-year-old. 
"It went from worrying about whether the nerve was going to be able to walk again, to now he's out there playing," Shurmur said. "I'm certainly very happy for Teddy."
Two summers later, Bridgewater has completed 74% of his passes (17 for 23) for 212 yards, two touchdowns and one interception through two preseason games with the Jets and Shurmur is the head coach of the cross-town Giants. While Shurmur and his former quarterback will stand on opposite sidelines Friday night, Shurmur, along with what seems to be the rest of the league, is pulling for Bridgewater.
"Teddy is an outstanding, competitive guy and he's got a unique charisma," Shurmur said. "When I was there with him, the whole area loved Teddy. He just had that way about him and then when he got injured everyone was pulling for him to come back. I'm thrilled for whatever success he's having. I did peek at their game and it appears to me like he's playing pretty well.
"The only thing I would say is don't sleep on Teddy because I think he's got it in him."